Did you know that the type of eco-friendly packaging materials you use for your products can affect the growth of your business? With more consumers opting for more sustainable solutions, the type of materials that businesses use is changing.
The type of materials you use for your packaging can affect the environment at any stage of the production process. This is why thinking of eco-friendly packaging solutions is essential.
Keep on reading to find out how you can improve your business through eco-conscious packaging solutions.
What is Eco-Friendly Packaging?
The Sustainable Packaging Coalition defines sustainable packaging as beneficial to the health of individuals and communities while also meeting a specific market criterion for performance and cost.
In a world faced with challenges associated with environmental protection and stability, businesses need to start thinking about how they can be more sustainable. This includes finding ways to develop and adopt green practices aimed at how they package their products.
To ensure that businesses can meet these standards, they should consider using packaging that has been sourced, manufactured or recycled, and transported using renewable energy.
The production of the packaging materials is not the only essential aspect of such business practices. Businesses should also prioritize clean production technologies and methods.
This means that they should use production processes that promote sustainability for the environment and the workers and community at large.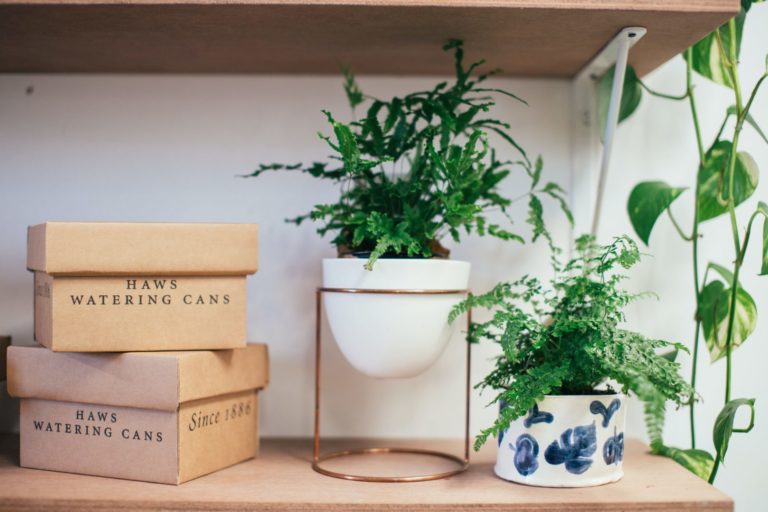 Why Should Your Business Invest in Eco-Friendly Packaging?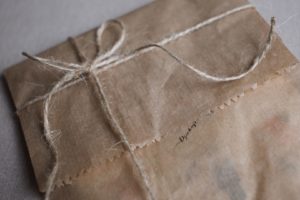 You would be surprised to find that the U.S. generates approximately 80 million tons of waste from packaging. Nearly half of this waste is from single-serve food.
When a business does not have a strategy to recycle its packaging, it contributes to environmental degradation without considering the consequences in the long term.
The fact that plastic production remains the cheapest and most durable makes it a challenge for most businesses to transition towards eco-friendly packaging.
However, the use of plastic has severe effects on the environment. This calls for immediate action to change the packaging industry. Additionally, when a business opts for sustainable packaging solutions, there are many benefits.
For instance, if you are running a small business, changing your packaging should save you money. When you use sourced materials to produce smaller volumes of packaging materials, you can save on the transportation of your materials.
Not only will you reduce your costs, but you will also indirectly contribute towards energy efficiency.
Another benefit of investing in eco-friendly packaging solutions is how they can potentially grow your business. More people are consciously choosing sustainable solutions. When your business meets this demand, you should be able to increase your client base.
Sustainable Shipping Materials
Finding effective and sustainable ways to reduce our impact on the environment is crucial. This includes incorporating design and production techniques that are aimed at improving the standard of packaging materials.
Research shows that the logistics industry is responsible for the emission of high greenhouse gases.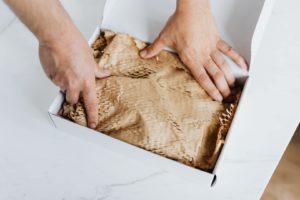 The following are some alternatives for shipping materials that your business should consider using.
Biodegradable packing peanuts

Corrugated bubble wrap

Air pillows are made from recycled materials

Cornstarch for packaging

Mushroom packaging

Recyclable cardboard and paper

Eco-friendly biodegradable plastic

Organic fabrics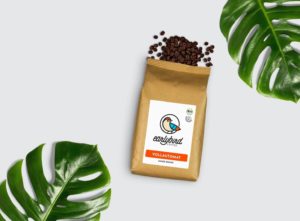 Organic fabrics like hemp have been lauded as the next best alternative for green packaging. Hemp is a biomaterial with dynamic characteristics. When it is used for industrial purposes, it can work well for producing bioplastics.
It is a valuable material that does not require a lot of fertilizers or pesticides to grow. Using hemp-based packaging can save your business money. However, you should be aware of the legal implications that may arise.
The lawfulness of industrial hemp is still a political quandary. Even though many policies developed around hemp, there is still a series of red tape in most countries. If you wish to use hemp-based packaging for your business, it is crucial to conduct research.
Seaweed is a great alternative to plastic when you think of packaging materials. Not only is it biodegradable, but it is also edible. It is estimated that plastic-like packaging made from seaweed can take up to six weeks to biodegrade completely. This is a big leap compared to traditional plastic packaging that can take hundreds of years to biodegrade.
The most interesting fact about seaweed is that it can grow by up to a meter daily without any aid from fertilizers or pesticides.
Not only does this make seaweed the most abundant material that can be used as an alternative for green packaging, but it does not require water to help it grow. This is essential for promoting a sustainable environment that is conscious of water conservation.
A survey conducted in 2019 by Future Insight concluded that the majority of Gen Z consumers in America are most likely to pay more to purchase environmentally-friendly products.
More than 53% of them consciously buy products with eco-friendly packaging. This has opened a huge market for suppliers to provide eco-friendly labels that businesses can use once their products have been packaged.
If you would like to improve your labels to meet sustainability standards, these few tips may help you.
Use recyclable or renewable materials for all your label components. This includes ink, adhesives, and the printing surface

Use biodegradable PLA labels

Use tree-free labeling stock

Opt for FSC-certified paper

Use alternatives for your ink that are water or vegetable oil-based

Choose thinner materials for your labels
Innovative graphic design processes have started to consider the implications of packaging labels on the environment. As a result, a movement that encourages sustainable graphic design implores others to consider the impact of their designs on the environment.
To ensure that your design meets these standards, you should consider featuring information about recycling on your product labels.
Other ways to improve the sustainability of your product design is by redirecting your consumers online to provide product information. You should also consider choosing a minimalist design to enhance your aesthetic and promote green practices.
Could plantable packaging be the answer for reducing the buildup of plastic waste globally? This new development in the packaging industry is an ideal solution for smaller and lightweight products. This zero-waste concept leaves no trace on the environment.
The compostable packaging contains seeds that begin to grow as it disintegrates in the soil. This is an increasingly popular form of eco-friendly packaging, with a wide range of companies jumping on the trend. Bars of soap, chocolate, perfume, tea, and coffee cups have all been designed with plantable packages.
Why should businesses consider alternative and eco-friendly packaging solutions? The answer is simple. Using environmentally-friendly packaging not only reduces the global waste problem but also saves your business money, and can increase your sales.
Developing Smart Products
What does it take to develop a smart product?
Learn about the Peterman Method and download your own copy
Related Conscious Design BLOG Posts
Big Button Universe Packaging and Rendering the challenge Create packaging that met the distributors requirements while keeping the brand and being easily read by elderly
Read More »
Billifer's Edibles Co Branding and Packaging the challenge Billifer's needed packaging and branding that stood out in a rapidly growing industry. the solution Packaging that
Read More »
Natural Hemp Botanicals Branding, Packaging, Website, and Business Consulting the challenge Natural Hemp Botanicals was a new startup looking to get branded, online, and also
Read More »