Content Marketing is the art of communicating compelling messages to your target audience. It is offering something or a solution to a problem. Content marketing differs from advertising.
It does not sell immediately. Instead, content marketing tries to build relationships with clients and then hope to buy your product or service. Content Marketing aims to attract, engage, and retain customers by consistently creating and curating relevant content in the context of a customer's daily life.
Instead of pitching them information about your product or service, you provide helpful advice related to their situation. Creating valuable content for your target audience will transform prospects into customers who trust you enough to buy your solution.
Why is Content Marketing important?
More people are using online resources for their information before making any purchase decision these days. In addition, people use search engines when shopping for new products, so having well-optimized content on your website can help bump your rankings in SERPs (search engine results pages).
People are also increasingly using social media sites to find out about new brands and products, so your brand needs to have a presence there as well.
If you or your business does not have a blog, you miss out on significant traffic and revenue. In addition, content marketing has become so big over the past few years that it is difficult to find customers for your product if you do not regularly create content and promote it to get visibility.
Content marketing means creating and sharing valuable, relevant information with others to establish yourself as an authority in your industry, increase sales of products and services plus develop loyal brand fans and customers.
There are four main reasons why businesses should incorporate content marketing: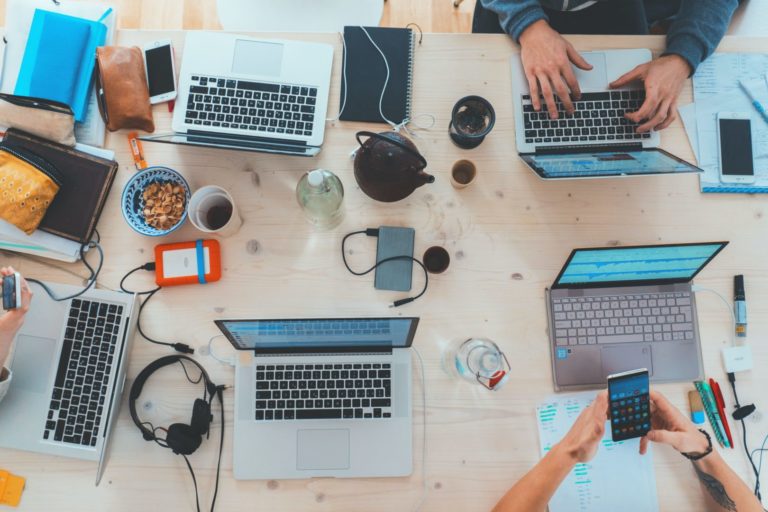 1) Potential Customers: having more top-quality written material on your website will help drive sales conversions by attracting more potential customers.
2) Brand Exposure: when people search online for something relevant to your market or industry, they will be able to find your blog posts and website pages efficiently.
3) Social Sharing: when other people see that you have created engaging content, they might share it on their social media profiles which mean more free promotion for your business!
4) SEO (Search Engine Optimization): blogs and articles you publish on the web will automatically add value to your site and increase keyword density, meaning higher ranking in Google and other search engines.
How much does Content Marketing cost?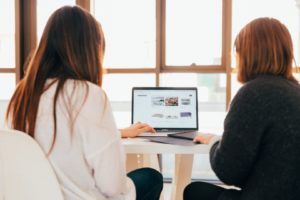 This is probably one of the most asked questions in the content marketing industry, and with good reason. Content marketing has become a vital cog in any online business.
With proper attention to it, your website traffic will increase steadily over time, but how much is it going to cost?
If you're considering engaging in content marketing, you must know what your investment will be upfront. That way, you can decide for yourself whether or not it's worth it.
The prices vary widely depending on various factors, the most important of which is your niche. On average, however, blog posts can cost anywhere from $100 to $500 per post for high-quality content. For videos, the range is typical $50-$500+. So how much does it cost?
Here's a breakdown of the cost per content medium:
Topics range from as little as $100 to as much as $500+. The price depends on the case, the length, and how competitive it is. For example, long content covering topics with low competition would be cheaper than short articles about general keywords.
It also depends on your niche – if you're marketing in a very competitive industry such as solar panels or automobile parts, expect to pay more for quality content.
A video can range anywhere from $50 to $500+, depending on whether you need product demonstrations, instructional videos, testimonials, etc.
Product demonstrations typically cost less than video advertisements, but these prices are usually negotiable.
These are typically the cheapest content medium, ranging from $100 to $300 per infographic (depending on its size and quality).
Your main cost is the infographic's design, all because you need an attractive way to present your data in a visually appealing manner.
Whitepapers can also range anywhere from $100 to $500+, depending on their length and purpose. The price depends greatly on where you're trying to publish it.
For example, Microsoft Word documents posted on free sites like Slideshare or Scribd will be cheaper than whitepapers hosted in paid resources such as Issuu or E-junkie.
Most of the content you produce will be published on your website, and that's where most of your expenditure should go. However, the great thing about producing helpful content is that it can generate leads for you for months or even years after publication. – so, while one piece might cost a lot to produce, it doesn't mean you have to pay for everything at once.
An excellent way to determine how much a piece of content would cost is by figuring out how much time it takes to prepare/produce. Then add some additional charges for editing.
Content marketing costs genuinely depend on your industry and niche, but always remember that great content is the gateway to your most loyal customers. If you're willing to spend money, invest in high-quality content marketing! The benefits will be well worth it!
What is the process of Content Marketing?
Businesses want to talk about their products. This is the primary reason why they go in for marketing, sales promotion, and advertising in the first place.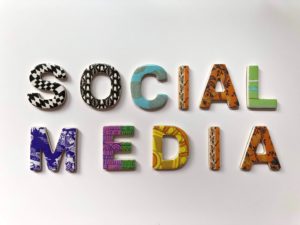 But in today's over-saturated market, it seems like talking louder doesn't always mean that you'll get heard. That's right when people are getting hundreds of messages every day through online media – TV, Radio, Social Networks, etc.
It has become challenging to break through all this clutter with your brand message. That's where Content Marketing comes into play. Rather than shouting out loud about your product features & benefits, Content Marketing establishes a two-way conversation around what matters most to your customers.
Healthy discussions increase trust among prospective customers towards the brand but also helps the brand's marketing department understand their prospects better.
The Process Of Content Marketing Is Pretty Simple:
Create Excellent Content That Adds Value To Your Customers' Lives.
The key is to create content that your target audiences will find valuable and interesting enough to share with their friends or colleagues. If they're happy sharing it with their network, then you've managed to break through the clutter; if not, then tweak your content until you get it right.
The fundamental transformation comes when you start seeing results from your Content Marketing efforts – whether it's more traffic to your website or increase sales for your brand. Use these results to see what's working and what isn't so that you can know what changes need to be made to improve the ROI on future campaigns.
Content marketing is a popular business strategy by companies of all sizes across all industries, including B2B and B2C. It helps businesses come up with relevant information about their products or services which customers are searching for on the internet or social media platforms like Facebook.
Distribute this content through various relevant mediums.
Share this excellent content across the right social networks and channels, using the right hashtags and keywords so that you can reach out to your target audience.
Use analytics tools like Social Analytics and Google Analytics to measure results and make necessary improvements in future campaigns.
The process of Content Marketing is a continuous one where brands keep playing with different ideas and strategies to make sure their voice gets heard loud and clear amidst all this clutter!
How do you hire a Content Marketing expert?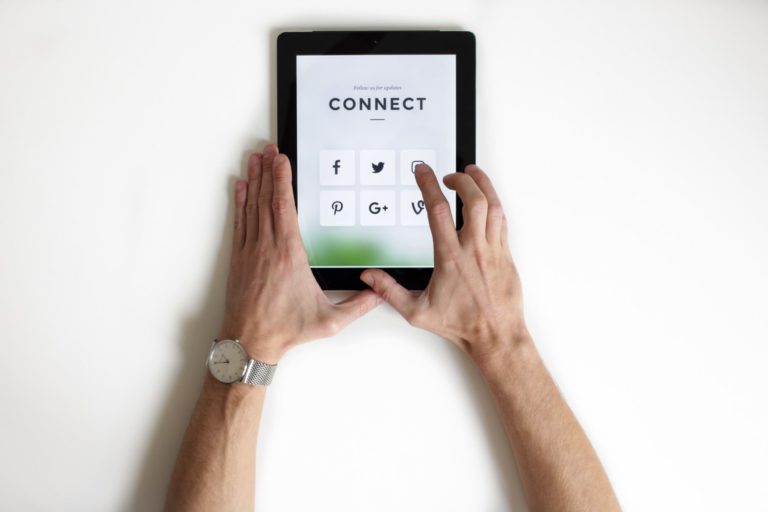 The most important part is finding an expert that can help with your specific business. Think about whether you are in a highly specialized area or if you can work with a general marketing expert.
1) Goals and Expectations
One of the most important things to consider when looking for an expert in what you are looking for them to do. Before searching out any potential candidates, have a clearly defined purpose in mind.
What are you hoping they can help accomplish? Do you want more traffic on your website? A better reputation online?
An increase in revenue? Once these goals are identified, finding the right candidate becomes much more accessible. Additionally, be sure to set your expectations.
If you want them to grow your Twitter following, what is an acceptable target? If you expect results in a month, they need to tell you exactly how they plan to achieve those results and within that time frame.
2) Experience and Credentials
A candidate's experience and credentials can be a great indicator of their ability and the level of success they will achieve for you.
A background rich in content marketing, social media, or online PR will undoubtedly be an asset; however, not all experts have extensive resumes.
Don't turn away those who lack years of experience if their demonstrated abilities suggest it won't matter. Instead, think about the skills needed for this position and make sure the person interviewing has those skills – don't just look at the length of time they have been doing the craft.
Additionally, please don't fall into the trap of hiring someone because they have a popular blog or a large social media following. While these things can be great for establishing credibility, if you are looking for an expert to help grow your business, make sure that is reflected in their work.
Finally, offering a trial period gives both you and the expert time to test out working together before making a final commitment. A trial period allows both parties to assess how well their personalities mesh and their ideas and thoughts on strategies moving forward.
This is also an excellent way to showcase what they can do without expectations from either side going into it. A candidate's experience and credentials can be a great indicator of their ability and their success level for you!
Are you looking to hire a content marketing expert? Peterman Design Firm gives you a high-quality content marketing strategy that you can benefit from. You also can check out companies that offer some of the best content marketing strategies at designdirectory.com.
How does Content Marketing fit into your business?
Content marketing is an effective way to promote your business in the form of blog posts, articles, videos, webinars, and ebooks.
These assets provide value in one or more ways:
they may increase awareness about you in the minds of potential customers

establish your authority in your field with search engines

generate leads (email addresses) for future marketing campaigns keep existing clients up-to-date on relevant topics related to your industry

Educate website visitors on how to solve problems.
This tactic is highly scalable because it can be shared repeatedly through different channels once the content asset is created. Content marketing helps share expertise with prospective customers. It can be used to answer FAQs, solve problems, demonstrate thought leadership, and build trust in the brand.
It is one of the best ways to promote your business if done correctly. The critical thing about Content Marketing is it shares value with prospective customers through articles or blog posts, videos, ebooks, or webinars.
This allows you to establish yourself as an authority figure in your industry by sharing expertise while helping customers solve problems they may have related to your industry.
What tools are used for Content Marketing?
In general, what you need to know about Content Marketing is that it focuses on engaging your audience with valuable and educational content. The purpose is to establish a relationship between the company and its target audience.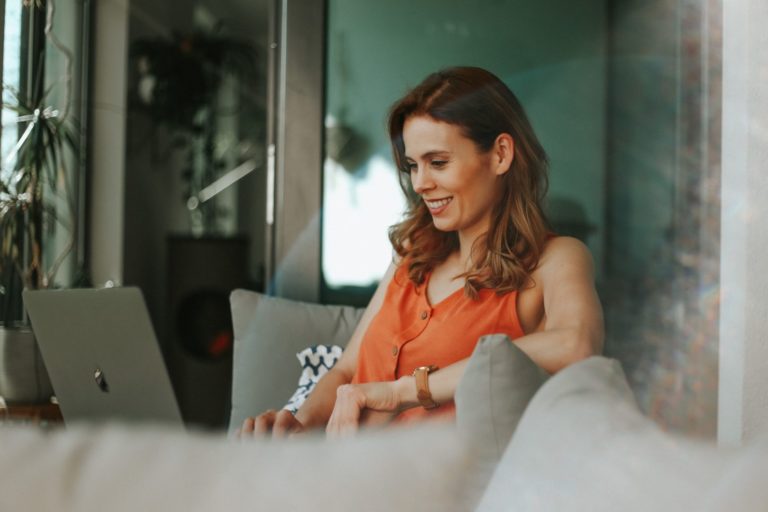 It looks like a long-term investment because it takes time for brand awareness to grow. So, if you want to use it as a marketing strategy, first make a plan! Nowadays, there are many tools available for this kind of 'journey.'
With them, your campaign can be more efficient and successful! I have listed below just some of those excellent tools that will help you implement an effective strategy.
Here they are:
1) Piktochart
This free infographic maker helps website owners create infographics from scratch or using templates. It offers hundreds of infographic designs, and its interface is easy to navigate.
2) Venngage
This free online infographics maker helps you create beautiful infographics in minutes. You can choose from thousands of chart types, icons, maps, shapes, and images or upload your assets.
3) Visual.ly
Visual.ly tool lets you turn your data into compelling visualizations with just a few clicks through its gallery of pre-curated templates.
4) Easel.ly
Easel.ly's free infographic maker makes it easy to spread information visually by allowing users to quickly combine text, images, videos, quotes, and links into interactive charts, maps, timelines, and more.
5) Google Docs
Google Docs tool helps you create beautiful, shareable infographics. It easily lets you work on your charts and graphics together in real-time.
6) Canva
You can use this free online graphic design software to create eye-catching ads, posters, brochures, presentations, or infographics. You can choose from thousands of templates or upload your images. Many different types of images are offered (like charts, infographics ).
7) FlockDraw
Flockdraw is an easy graphic editor that allows multiple people to edit the same image simultaneously – like Google Docs for ideas! This free tool supports drawing shapes, adding text, changing colors and uploading photos, etc. Just pick aFlockdraw's template and start your design process.
8) Visualize.me
This infographic maker is easy to use and perfect for people who want to create a quality infographic without any help from a developer.
Who provides the best Content Marketing?
Content marketing is critical in the business world today. The competition among businesses to be at the forefront of their industry's market and grabbing customers' attention has never been more challenging.
Content marketing entails creating and sharing content that engages, informs, and influences your target audience to take action.
These B2C companies influence people better through their blogs, social media updates, eBooks, infographics, videos, and more., due to personal relations with their audiences and are likely to dedicate more time reading about them or viewing their videos than B2B companies' content.
B2C companies can also maintain a better relationship with their customers by frequently interacting with them through social media, and, unlike B2B companies, which interact when they have something extraordinarily urgent or critical to say.
This enables B2C companies to know what their audience is interested in and what content would engage them the most. They can also respond faster since they are not as engrossed with industry business communication protocols, enabling them to publish more frequently on their blogs or social media accounts.
Why your business needs Content Marketing
Content Marketing is one of the most potent ways businesses can connect with customers, grow awareness and increase sales. Online marketers everywhere embrace it as both a marketing tactic and a way to build their brand's authority in their market – but how do you know if content marketing is right for your business?
After decades of advertising using print, radio, and television, businesses have been asking themselves: "How do we get noticed in a noisy online environment?" With the proliferation of smartphones and tablets, consumers have become media-rich.
The average consumer has access to thousands of media channels via computers, TVs, and mobile devices. As a result, they have more choices than ever before – so they choose media that best fits their individual needs at any given moment.
The difference between your iPhone and the last one is an incremental change. The iPhone launching its first year was groundbreaking. The first rocket was groundbreaking, as was the first one to carry a living creature to space. However, the jump from animals to humans in space was not groundbreaking.
Exciting, for sure, but it was just an upgrade of the system that put a monkey in space. I could go on, but back to our electric plane and we're looking at an incremental product most likely. It's an improvement on an existing concept. When we make a space elevator, warp drive, and teleportation, those will be groundbreaking.
Content Marketing involves creating and distributing valuable written, visual, or audio media – also known as "branded" or "in-demand" content – across multiple channels.
Doing so aims to increase awareness of your products and services, grow your market, and build customers' trust and loyalty.
Quality, relevant content is what sets marketers apart from their competitors. It is the ultimate differentiator in an over-saturated market where everyone has access to the same tools, technologies, and channels. For a business to succeed online today, they need to be perceived as a trusted expert by their customers. Content Marketing can help you achieve this goal.
Most businesses these days need content marketing to get ahead of the competition. But, if you've tried any of the popular content marketing tactics out there, then you know how difficult it is to achieve results.
You might have even come across popular sites that offer content marketing training for beginners. These materials can be helpful for your content marketing strategies.
Our Best Guide to Leveraging your Content and Communication Plan
What is Offline Marketing and How can it Help Boost your Business
Related Conscious Design BLOG Posts
How do you set up social media accounts? In a way that is cohesive and fits your brand of course! Well, that's the goal, but…
Read More »
Want to build a loyal following of superfans? How about keeping your customers….
Read More »
Product Development is a huge topic. What exactly is product development and what is the process like? It's an intricate process.
Read More »