When it comes to finding smart ways to promote your business, you're likely to be familiar with online marketing complexities. Everything from SEO to Facebook Ads can make a massive difference to your business.
But what about offline marketing?
Essentially, offline marketing is exactly as it sounds. If you encounter marketing away from a computer or phone screen, it counts as offline marketing. From sending out flyers to having business cards, these things all fall in offline, or non-digital, marketing. Another great example is a trade show booth or billboards, though these do sometimes have digital components to them.
While many brands and businesses opt to be digital-only, not everyone should be digital only. Depending on your business, having an offline marketing strategy could make all the difference to your bottom line. By running integrated strategies that work both on- and offline, you'll find yourself enjoying increased brand awareness and sales.
There are countless types of offline marketing that you might want to engage in. Some will help you to increase your brand awareness, while others can directly drive sales. With decades of experience designing and producing offline marketing assets, we're comfortable designing everything from a paper flyer to a billboard.
Here are some excellent ways to help you get your name out there.
When it comes to offline marketing, leaflets may just be the first thing that everybody thinks of. After all, for decades, we've been receiving flyers to our mailboxes, windscreens, or pushed into our hands.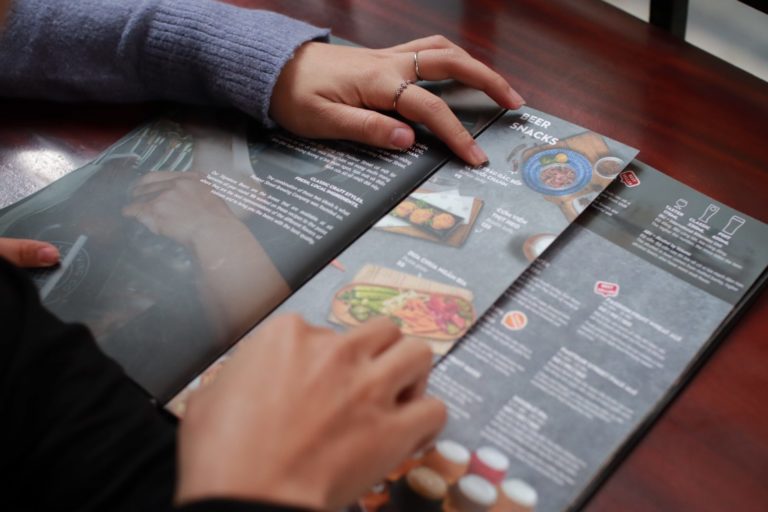 The benefits of leafleting are pretty apparent. It's a cost-effective way of getting a clear message out there or engaging with your dream customer. The benefit of a leaflet, as opposed to a banner ad or a webpage, is that you are able to catch people when they are not in front of a screen. You will have a person's undivided attention in the physical world, even just for a moment.
While social media posting can have beneficial effects, a post's lifespan on social media is seconds. The lifespan of a flyer is around seven days. This can be great as it may be seen by multiple people, depending on placement. Placement options include mailing and leaving flyers at home or business locations.
If you want to explain more about your business, have multiple products, or have a more complicated product, then you probably want more than a leaflet. Creating a magazine or brochure is the next level in creating useful sales information. As part of your offline marketing strategy, considering how long people keep something is important. Typically magazines or brochures are kept longer than a leaflet.
Depending on your industry, you may find that companies in your field practically expect a brochure. And a well-designed leaflet can convey more about your business than even the keenest, fastest-talking salesperson.
You may decide to target a brochure for a particular launch, product, or event, and this is a fantastic way to optimize your presence and extend your reach. As with leaflets, linking to a landing page or providing an offer code will let you track its success.
Lastly, remember that you don't necessarily need to be selling something to have a magazine. It's also a great way to provide an outstanding value to your customers and even become revenue driving itself.
If you want to create buzz for your product or service, an event is one of the best ways. It will allow you to meet your customers face to face and get feedback on your product or service. It also allows you to have longer conversations and provide demos, which can lead to more sales.
Beyond all that, a product launch event is a way for your customers to see the people involved in the brand. They get to interact real time and person to person with your brand, which can create stronger connection. Providing this kind of contact is a great way to build lasting relationships with your customers.
Events don't need to be a colossal affair, they can be exclusive too. When used correctly, they'll help to create interest in your company and what you're doing.
Of course, the event isn't the only offline marketing in the mix. Events need handouts, brochures, or other physical materials that your customers can take with them. If you skip those, you'll miss out on maximizing the return on the event.
In precisely the same way as a product or launch event, a trade show gets you out in front of people. These events are often specifically targeted for certain groups of people. This means you aren't hoping to have people stop by who are interested. These events can be very powerful, especially for launching new products. CES is a great example of a trade show that is huge. AES is another one. These types of events are where companies launch their products to the public for the first time. That's like walking into a room of warm leads, all ready to look at your product or service.
Again, you'll need to make sure you have the printed and physical assets necessary to make yourselves stand out. But, you'll find that in terms of networking and sharing your offering, trade shows make an excellent place to start.
These are just some of the ways that you can get your message out there. We've mainly focused on places where printed and physical assets might fit. However, there are plenty of other places to market in the physical world.
However, you can also consider television and editorial features, printed advertisements, billboards, and large-scale promotional spaces as excellent ways to drive interested people to your company. It's essential to make sure that you understand what to expect. If you don't know, get in touch with experts who can help you make the most of your offline marketing budget.
Offline marketing goes online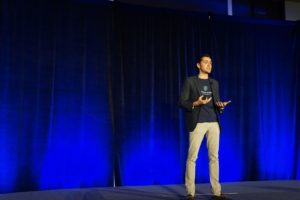 One of the reasons people have been resistant to offline marketing is that it's hard to track. In the digital world, it's usually easy to track the impact of a marketing campaign.
Online marketing lets you see your data and metrics at the click of a button. But what if you're hoping to get a feel for your offline marketing ROI?
Here's where you'll find that an integrated approach can help you above all else. By directing your customers to visit a site or enter a code, you'll find that you can keep track of how effective your marketing campaign has been.
Consider a designated landing page, a unique offer code, or an exit survey to find out how your customers discovered you, will give you a decent idea of whether or not your offline marketing efforts are working.
How much does Offline Marketing cost?
The cost of offline marketing will depend very much on what you're doing and what you hope to achieve. It should go without saying that organizing an event for 200 customers will be more expensive than distributing flyers in the street.
So, when factoring in the cost of offline marketing to your budget, it's essential to consider the kind of marketing and what it should achieve.
For example, if you're trying to drive brand awareness, it can be invaluable to attend a trade fair with brochures, business cards, flyers, and printed goods. The return on investment isn't going to be instant – but over the long term, it could contribute more directly to your bottom line than a one-off leafleting drive.
It's also essential to consider what goes into offline marketing. Initially, you'll need to hire a designer to discuss your needs and their solutions that meet your needs. A designer will have a great understanding not only of what it is that you're hoping for but also how to design for the best impact.
Once you decide, you've then got your production costs. Again, this depends on the what and the how – there is plenty of discount and low-budget options out there, but it's essential to understand that often your customers may be able to tell the difference between something that is cheap or cheaply made.
This isn't to say that you should necessarily assume to pay premium prices for everything. We've talked about the Golden Triangle before, but it's important to remember: if you want something good and fast, it might not be as cheap as you were hoping.
Be wary of anybody who quotes you a flat rate without understanding your project's scope – while you may end up with a lower up-front price, it can often be more expensive in the long run. You will also come across people and companies who low-ball bids, only to change order and increase costs as the project continues. We at the Peterman Design Firm don't do that and are upfront about the real cost of a project. The cheapest option is rarely the best.
What is the process of Offline Marketing?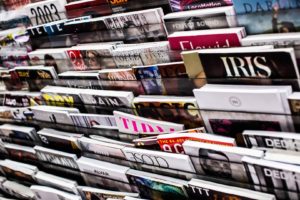 It is ideal to consider the process of offline marketing at the same time as your product or service development. Both processes start in the same place – your why.
Once you've identified the market need for the product, it's important to communicate that through your offline marketing efforts. The task for your marketing efforts is to explain to your potential customer why it is that you're solving a problem that they might not even know they have. Marketing that forgets to bear this in mind is likely to do you a disservice – instead, it should be crystal clear why your customer needs you, why you're the only one who will do it, and how they can reach you.
It's essential to give yourself a long enough lead time to make the most of your marketing efforts. Your lead time may be measured in weeks or months depending on what medium you are marketing with. Physical marketing often has longer lead time than digital because of things like shipping.
If you don't have a solid idea of your marketing strategy, consider getting in touch with your product and project managers. They may have some ideas on on opportunities for marketing efforts. If you don't have any ideas internally, then that's where hiring a design firm comes in. We work with companies all the time who rely on our experience to create the right assets.
Once you have found a designer, it's time to get into the brief. Make it as clear as possible for your designer what you want, and who you are marketing to. You will also need to share details about your brand, or a brand can be created for you. Everything from colors to fonts contributes to how people perceive your business. So, it's crucial that you're making the most of the available space to constantly reinforce your brand message.
When you have your designs ready to go, it's time to send them to print. This may mean going to a print shop, through your designer, or some other third party. It's vital to make sure that you have everything in the right format. Size and scale must be considered – nobody wants an image that distorts when blown up to 10 feet tall.
How do you hire offline product marketing designers?
Finding the right designer for anything, but particularly offline marketing, involves a careful balancing of your budgets and your scope.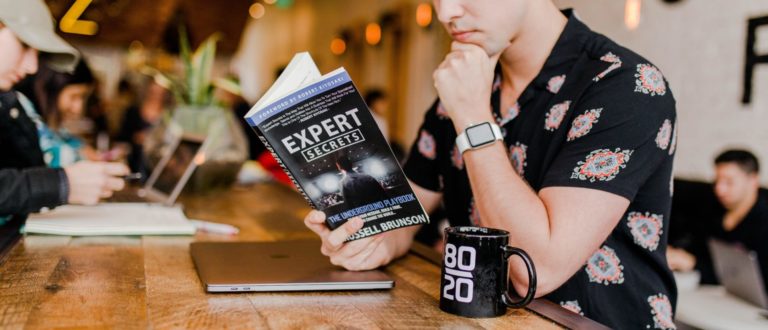 It's also important to understand that offline marketing designers will have a very particular set of skills. Print and digital are not the same thing, and not all designers can do both.
Typically, you will pay more for a more experienced designer. So, you'll find that your budget may define the best offline marketing designer you can hire. At Peterman Design Firm, we use experienced and talented designers who keep up with our clients needs. Our till will consistently deliver high-quality products on schedule.
Sites such as Core77 Design Directory allow you to filter the expertise of designers, engineers, and developers. There are many portfolio sites like Core77 you can use to see the work of agencies. Looking through the portfolios on a design firms website or these platforms will give you some ideas. You may even be inspired by a specific design or campaign, whether you work with that company or not. If you decide to go this route, we strongly recommend reading reviews and asking for testimonials from their clients. Do keep in mind, it's unlikely they will give you the contact information of their clients. However, they can share quotes and reviews easily.
What tools are used for Offline Marketing?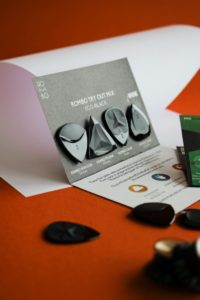 As you might expect, most of the work of offline marketing design involves a lot of digital work. Finding the right designer for anything, but particularly offline product marketing involves a careful balancing of your budgets and your scope.
For starters, designers will be using the best in design software, from Adobe Photoshop to In Design. Because it is a physical medium, prototypes are a good idea. This means that you will often need a printer or someone else to create the final marketing material for review.
The type of product will sometimes determine the software used. However, at the end of the design stage you should get lossless images for use on your business cards, branding, and packaging. Vector graphics are typically required for this type of work as it can scale up in size without distortion. This allows you to design something that goes on a flyer and on a billboard, for example, without doing twice the work. We try to work in vector formats, such as Illustrator files. This is to make sure our designs can be used by our team and our clients in any application.
Like any design process, your offline marketing should be planned, rather than just hoping for the best.
One of our favorite things to do with companies we're working with is to help them tell their story. Establishing the brand influence is pivotal in making a brand stand out. Telling the story of their product or service is a great start. We've designed a huge range of products and packaging, as well as marketing tools from business cards to trade show items. As part of our branding and marketing offerings we can advise you on the best way to build your brand.
Developing Smart Products
What does it take to develop a smart product?
Learn about the Peterman Method and download your own copy
Related Conscious Design BLOG Posts
A feasibility study is a very important step in making sure a product will be successful. I break down what they are and why they matter.
Read More »
As the Internet of Things has grown over the years, smart products have become a pretty hot item. Many people have product ideas for turning
Read More »
Wondering about Market Research & Analysis? This will give you a few tips on what it is and how to start your own research.
Read More »