Digital marketing is a phrase we often hear and experience in some form or another every single day. Brands leverage various digital marketing tactics in an attempt to motivate consumers to visit their website and purchase their products. We as consumers interact with these tactics in a variety of ways including reading social media posts, clicking on ads, reading automated emails, and downloading free content. As a customer, we only need to have a general idea of what digital marketing is.
As a small business owner, product manager, engineer, or someone involved in the sales and marketing of your products, your knowledge of digital marketing must be more detailed and layered. The issue lies in where to start when it comes to understanding the foundation of digital marketing. This includes knowing what it is, how it's applied, and what specific tactics will work best for your brand. Finding the answers to these questions may be more difficult than you think.
This is why we have compiled this comprehensive, easy-to-digest guide to understanding the fundamentals of digital marketing. Our goal is to empower you with the knowledge you need to begin crafting impactful and financially sound marketing strategies around the digital tactics that are going to return the highest level of investment. This guide will serve as a starting point. It will be up to you to decide what works best for your business and determine your next steps.
What Does Digital Marketing Mean?
To begin our journey, it is important to agree upon a definition regarding what digital marketing means. The official definition of digital marketing states it as the component of marketing that utilizes the internet and online-based digital technologies such as desktop computers, mobile phones, and other digital media and platforms to promote products and services. That is a mouthful, so let's simplify it a bit.
To begin our journey, it is important to agree upon a definition regarding what digital marketing means. The official definition of digital marketing states it as the component of marketing that utilizes the internet and online-based digital technologies such as desktop computers, mobile phones, and other digital media and platforms to promote products and services. That is a mouthful, so let's simplify it a bit.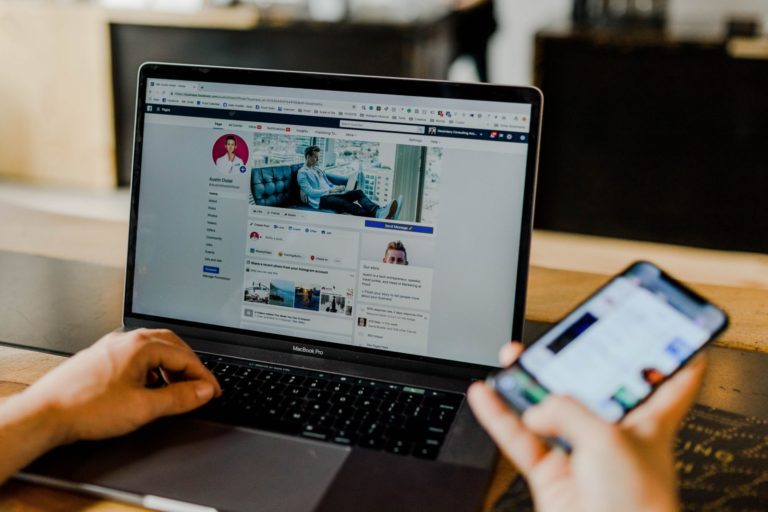 In simpler terms, digital marketing encompasses any type of marketing that takes place online. Any tactic that involves a brand using the internet to reach its audience can be considered digital marketing. The most common forms of this type of marketing including the ads you see on websites and in your social media feeds. The brand behind the ad has determined that this is the best way to get your attention and motivate you to take an action such as clicking a link or downloading a piece of content.
While digital marketing was born alongside the internet, it's rooted in fundamental marketing principles that are decades old. Since brands began selling products for money, they were employing marketing tactics to make that happen. The company would decide what they were selling, who they wanted to sell to, and what was the best way to achieve that objective.
Thanks to the rise of the internet, Wi-Fi, and smartphones, it is only natural that brands would move the majority of their marketing to the digital arena. After all, that is where their target audience is going to be most of the time. If a brand only had a certain amount of money to try and get your attention, they are going to spend it where they think you will be. Digital marketing is also popular due to both the metrics it records, and the additional opportunities it presents.
For example, if you pay for a full-page ad in a magazine, it is very difficult to know how many people actually stopped to view your ad instead of flipping by it. It is also impossible to know how many of them are the type of customer you are trying to reach. Lastly, once they put down that magazine, there is no way to follow up on your ad or reinforce the message you were trying to get across.
Now, let's say you purchased ad space on a specific website whose visitors align with the audience you are trying to reach. First, you can access metrics that tell you how many people saw your ad, how many of them clicked it, and what those people did afterward. You can also employ a tactic called "retargeting" which places the same or similar ad in front of the same customer on the next website they look at. This allows you to build brand awareness with the customer until they are ready to click on your ad.
Why Is Digital Marketing Important?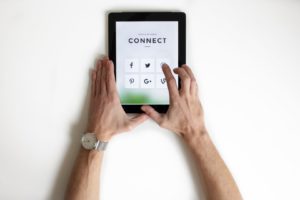 Digital marketing is crucial for any marketing and sales strategy for a variety of reasons. First, it allows you to reach your consumers exactly where they are the majority of the time.
According to a 2019 report from eMarketer, Americans spent almost three hours on their mobile devices per day. That number has drastically increased due to the current global pandemic and the decline of outdoor activities. This consistent amount of screen times clearly shows where your audience is likely spending their free time.
Digital marketing is key for small business owners because it allows you to stay top of mind with your customer. In other words, a digital marketing campaign gives you several ways to reach your customer in a short amount of time. This is key due to the sheer number of distractions they face on a regular basis. They may be interested in your initial ad, only to get sidetracked by a text message or e-mail. Your brand needs to reappear on a future website or social media feed.
Digital marketing is also critical for your overall budget and strategic planning. Digital campaigns offer metrics that show how successful or not successful a campaign was. This allows you to audit a campaign after a set amount of time to determine if you should continue to allocate budget to it or change course. This is a popular tactic when advertising on Facebook. A brand may select an audience to target for three days. Then it will review the metrics provided by Facebook and decide what if anything needs to be adjusted.
As a business owner, you are often required to present progress to your team members. As a marketing professional or product manager, you most likely need to defend your budget decisions to a manager or executive. Digital marketing provides the detailed results you need to present why you chose one marketing tactic over another. In simple terms, you will be armed with data whenever someone asks, "Did it work?" or "Why did you do that?".
There are many different types of metrics that can be gained from digital market campaigns. They can vary based on platform and how well a campaign is setup and data is collected and visualized. Raw data is not very helpful usually. Setting up your systems to make use of the data, as well as collecting it, is incredibly important, even as a startup.
Below is a list of the most common data these tactics can produce:
Click Thru Rate (CTR)
Views
Clicks
Purchase Quantity
Purchase Value
Cart abandonment
Time on page
Number of pages visited
E-Mails opened
Link clicks
What Is The Process Behind Digital Marketing?
I'm going to break down the process into a few key sections. Buyer personas, crafting a message, types of content, and running the campaign. To make your digital marketing successful, you'll need to work through each of these.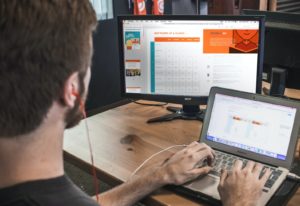 Before you can begin to craft or launch a digital marketing campaign, you have to have to get crystal clear on who exactly you are marketing to.
This can be accomplished by creating a series of buyer personas, which are semi-fictional representations of the customers you are trying to target. In simple terms, they are profiles of what makes up your ideal customer.
Below is a list of questions that you will need to answer when creating your buyer persona. You can gather this information by sending out surveys to your sales team or directly to your customers.
Background

Job
Career Path
Family
Education

Demographics
Key Identifiers
Goals
Challenges
Pain Points
Once you determine who you are speaking to, you have to decide what you are going to say. First, you have to craft your brand voice. This is the way you talk about your brand including your attitude, demeanor, and delivery. For example, a food brand may have a brand voice that is light, welcoming, and funny. A brand that deals in medication would have a brand voice that is serious, clear, and helpful.
Crafting your brand voice and marketing message falls under the category of content marketing and could easily have its own blog post. It is key to talk about here because digital marketing tactics are the best way to share your content marketing with your buyer personas. When creating your content, you have to decide what key points are you are going to hit on. What are you going to say that can motivate your persona to take your desired action?
You can ask yourself a series of questions to figure out what the central theme of your message will be:
What are the main pain points my customers are experiencing that my product can eliminate or reduce?
What is the best thing about my product?
Why did I start this company?
What are some FAQs that I can answer?
What is the main obstacle customers have when buying a product like mine?
Who will get the most value from my product/service?
What are the three things I want my customers to know?
The type of content you will use as a vehicle to get your marketing message to your buyer personas will vary. It depends on the type of campaign you run, the objective of that campaign, and how your personas consume their information. If you are running a campaign to inform your audience of a new product, you may write a blog post or eBook outlining its features and benefits. If you are running digital ads to drive traffic to your website, your copy will be much shorter and more direct.
Here is a list of the types of content you can create for your digital marketing campaigns:
Website
Landing Pages
eBooks
Blog Posts
White Papers
Case Studies
As is the case with every step so far, the campaign you run will depend on who you are trying to reach and what objective you are attempting to achieve. At a high level, each digital marketing campaign starts with an audience you are going to target with a specific marketing message.
You may choose to reach your audience in a variety of ways including:
To determine what type of digital marketing campaign is best for your brand, we suggest you consult a digital marketing firm. They will be able to examine your product, audience, and objectives and recommend a complete strategy based on their experience and best practices. We will talk more about this topic in a little bit.
How Much Does Digital Marketing Cost?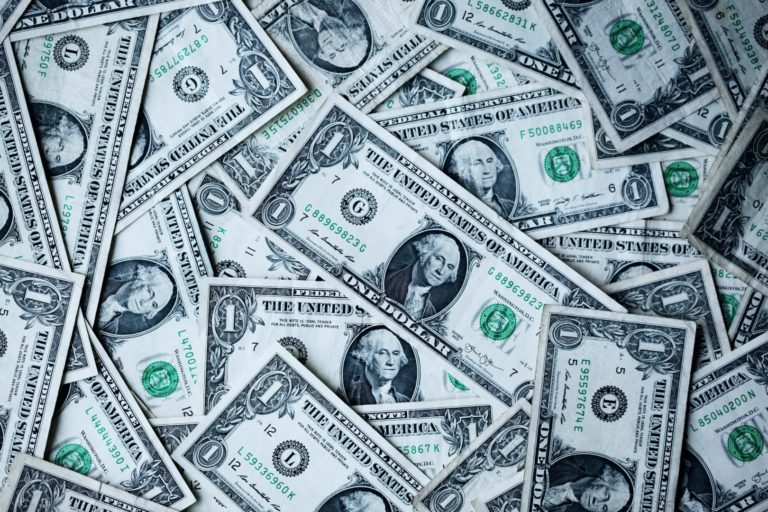 It is difficult to provide a one size fits all answer to these questions because it varies greatly based on a series of variables.
As a general rule, you want to examine what will be the ideal outcome of your campaign. For example, if you are running a digital marketing campaign to sell a $20 product then you may want to start out with an ad budget of $20 a day. This is because the campaign is brand new and you are still trying to see if the copy, content, and targeting are working.
Ideally, you can run a campaign for three days and then examine whether or not it is working. If the amount of money you are making exceeds your daily budget, you may choose to increase your budget to reach more people. If the campaign is not working, you can examine what the problem may be. For example, if your clicks are low, you may be targeting the wrong people. If clicks are high but purchases or form fill outs are low, then it's possible the user was confused by the copy they read on the ad and was expecting something different.
It's important to understand the return on investment for a digital marketing campaign comes in several forms. The most obvious being purchases and revenue. However, you are also building brand awareness amongst an audience you will be targeting with various campaigns over the year. In addition, you can also run campaigns that offer a free piece of content in exchange for an e-mail address. This will allow you to build a list that you can sell to overtime and ideally make several sales per customer.
What Do You Look for In A Digital Marketing Firm?
When seeking out a firm to help with your digital marketing strategy, there are a few key things to look out for. The first being the type of work they have already done. They must be able to present a deep portfolio of past work as well as positive client testimonials that can speak to the effectiveness of their campaigns.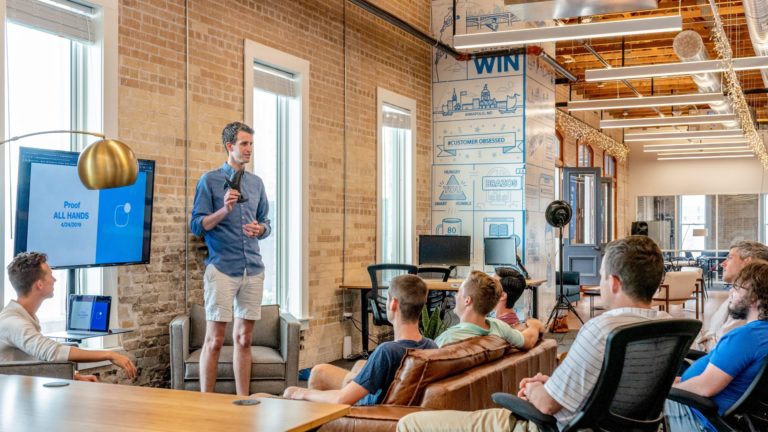 We here at Peterman Firm are proud of our portfolio which includes case studies for projects such as branding, packaging, photography, product launches, and website design. As you can see on our website, we offer many case studies and positive reviews from our clients. This is exactly what you want to be looking for before signing on with a firm to handle your digital marketing and graphic design needs.
What Tools Are Used for Digital Marketing?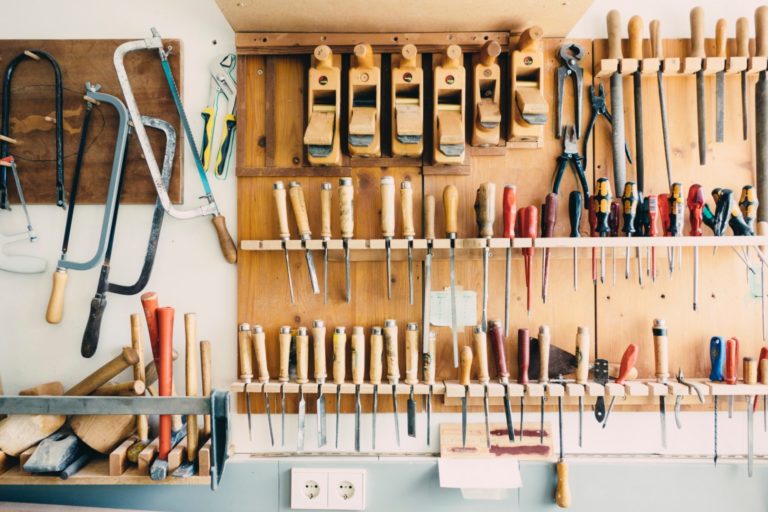 Your digital marketing campaigns will require several tools.
In many cases, you can sign up for one platform that includes more than one tool. For example, you may find software that will allow you to send emails, schedule social media, and build landing pages. Below is a list of tools you will most likely need and what functions they carry out.
Digital Marketing Tools
Customer Retention Management (CRM)

This tool allows you to collect all customer information and segment them into different categories.

E-Mail Marketing Platform

This tool helps you create professional-looking e-mails to send to your customers. It also gives you the option to automatically send out automated emails based on consumer actions such as clicking on a link or downloading a free piece of content.

Website Analytics Tracker

Since your digital campaign will be sending traffic to your website, you need software that will track what the customer does once they land on your page including how long they stayed and how many pages they visited.

Social Media Management

Social media is a key vehicle for almost any type of marketing tactic. This type of tool allows you to schedule your organic posts and track how many people are interacting with what you post on your various pages.

Retargeting Software

As we mentioned earlier, retargeting is the act of following your target audience to the next few websites they visit and ensuring they keep seeing your ad.
Digital marketing is an ever growing sea of options to help propel your product or service forward. It's powerful, gives you the ability to better tailor your marketing efforts, and creates a better experience for your customers. No matter what your budget is, you always need to know who your market is and who would benefit from your product or service most.
If you are looking for a great digital marketing partner, let us know, we'd love to help you get in front of the right people in a smart way.
Need help with digital marketing?
Learn about the Peterman Method and download your own copy
Related Conscious Design BLOG Posts
A feasibility study is a very important step in making sure a product will be successful. I break down what they are and why they matter.
Read More »
As the Internet of Things has grown over the years, smart products have become a pretty hot item. Many people have product ideas for turning
Read More »
Wondering about Market Research & Analysis? This will give you a few tips on what it is and how to start your own research.
Read More »