When it comes to having an online presence, it's understandable that you want the best technology at the lowest price point. It's also crucial to make sure that you're getting what you pay for when it comes to your mobile app and website. That is where a UI/UX tool like Sketch comes in.
In fact, a guiding criterion for a successful website is one that is efficient and responsive, and helps your customers say yes to your product or service. Mobile first is no longer just a perk, it's a requirement for websites today. This requires an understanding of UX (User Experience) and UI (User Interface) design.
While there is a myriad of UI/UX design tools out there in the market – with new ones popping up frequently, it's fair to say that some of the more original tools are still the best. For years, Sketch has been the go-to for those looking to create assets for the web and mobile devices. It's also been a well-used tool for UI and icon design.
At its core, Sketch is a vector-based interface design tool, and often considered the industry standard for creating effective user interfaces and UX design.
Sketch is predominantly for the design of layouts and interactions on mobile apps and websites. We tend to turn to Sketch when our designers and engineers want to design an app or website. It's ability to turn designs into usable interfaces is invaluable to our team and cuts design and development time for us.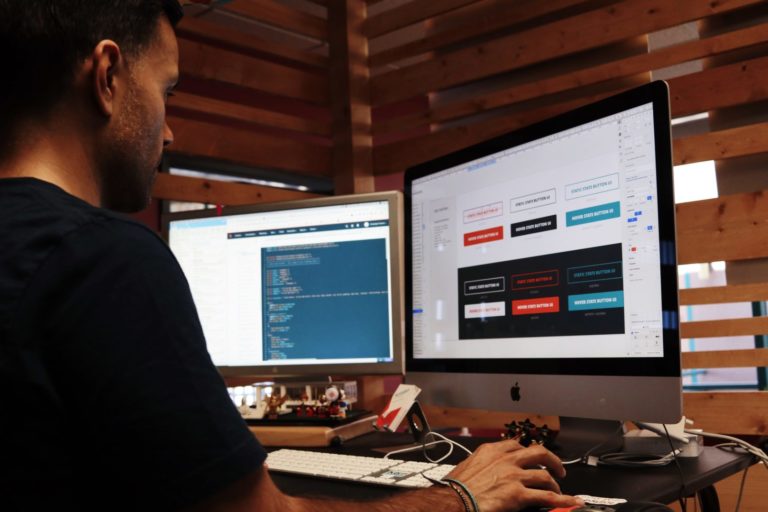 We use it for prototyping web and app designs. This means you can get a decent visualization of what your app or website is going to look like. It helps you to create mock screens (known as artboards), and to understand the routes that customers might take on your site.
How Much Does Sketch Cost?
There are two ways of getting access to Sketch. However, not every device gets to use the tool. The app itself is solely for use on Macs and iOS enabled devices.
If you're an individual, Sketch is a one-off payment of $99 for the app. You have the option to renew for continued updates for a further $79 after the first year.
Sketch also offers a 30-day free trial for new users.
When Is Sketch Used in The Design Process?
Sketch is used across a wide range of projects and is an essential part of the process. It is typically used in the beginning of a project and is the first step to digitizing any rough concepts and used to create first prototypes. It helps us to create wireframes, and then apply vector-based visuals so that you can get a feel for how your app will truly look.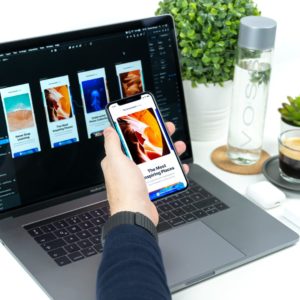 Once we have completed the prototype, our designers use it to create the website, marketing campaign or working application that will look and feel the way you want it to. It exports the raw assets used by our developers to create the final product.
While there are plenty of competitors out there – including Adobe XD – it's fair to say that Sketch has been the leading design tool for UI/UX design for good reason.
One of the only real downsides to the tool is that it is native to Mac and iOS, which means that while you can design for all kinds of devices, it can only be used on Apple products. For this reason, we use Sketch as one of our tools, when it's the right app for the job.
User Experience (UX) is important
Fill out a project brief to get a quote.
Related Conscious Design BLOG Posts
Asking why a designer or firm prefers one CMS over another is a completely valid question. We prefer WordPress website development over any other option.
Read More »
The process of planning, conceptualizing, and organizing content online is website design. Most businesses need a website design to get more online presence. Through the website, these businesses gain more customers that buy their products or services.
Read More »
User Interface design is the process by which we create applications and interfaces with the goal of facilitating a user's interaction with the product. A good UI can save people time and prevent them from having to dig around in menus, to save themselves from having to type in long lists of numbers and dates and help them remember what they might want to do next.
Read More »