Adobe XD has grown in popularity since its launch. These days, most people want to take advantage of the best technology for their ventures without having to spend too much money, time, and energy. The same applies to mobile applications and websites.
The more efficient and responsive it is, the more you're likely to get a successful outcome. In other words, everything is about the consumer nowadays. So if you want to ensure user satisfaction for your mobile applications and websites, it's necessary to focus on the UX (User Experience) and the (UI) User Interface design.
There are countless UX/UI design tools available in the market. These allow users to create cohesive designs and prototype complex interfaces for their mobile applications and websites. For many years, Photoshop has been a top choice for designing these user interfaces.
However, Adobe introduced a new kid on the block, and things have changed drastically ever since. In November 2016, Adobe XD was launched. It has made outstanding progress since then and is aggressively growing. Adobe has made an impressive design tool.
Adobe XD is a UX/UI design and prototyping application. It does not build the entire application for you but allows you to physically visualize what your next website or mobile application would look like. It utilizes screen mockups (called artboards) to give you a visual representation of user interfaces.
Creating websites and mobile applications that work requires in-depth technical knowledge. Adobe XD creates a blueprint of your concept. Developers use this as a reference to ensure what they code looks right.
It can be tweaked easily and endlessly unless you are satisfied with the app or web design. Similar to how concept art is crucial before creating video games, a visual representation of the interface design is essential for website and software construction.
When the programmers know what kind of finished product you want, it would be easier to manage your expectations and adjust things according to what's possible.
How much does Adobe XD cost?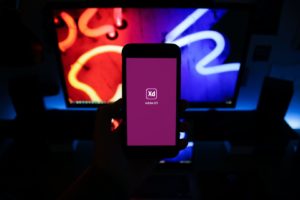 Adobe XD's cost starts at $9.99 dollars per month. There are four plans available:
Adobe XD Application at $9.99/month

Adobe XD Application at $22.99/month (for teams)

All applications part of the Creative Cloud by Adobe at $52.99/month

All applications part of the Creative Cloud by Adobe at $52.99/month (for teams)
You can also get Adobe XD in a Free Plan. However, it offers limited features.
When is Adobe XD Used in the Design Process?
Adobe XD can be used in a variety of projects, such as websites, e-learning games, marketing campaigns, and mobile applications. It is an essential aspect of the design process. After drawing the rough drafts using paper and pen, building wire flows using XD is the next step. This stage essentially just involves laying the foundation of the project and does not involve any visuals.
After finalizing the wireframes, the structure of the application or website is built, and visuals are created in Adobe XD. Once the prototype is ready, the developers use the designed user interface as a reference to create a working application. It results in a very productive and fast process.
Photoshop has served designers well for a very long time. It's still a solid software for the purpose it is designed to fulfill: photo editing.
Therefore, when it comes to UI/UX design, Adobe XD is slowly marking the end of Adobe Photoshop. It is easier to understand than Photoshop and Illustrator.
Because of this, it is extremely efficient at what it is supposed to do. The relevant toolset and purpose-built design are why we prefer it over Adobe Photoshop too.
Developing Smart Products
What is user interface design?
What is user experience design?
Related Conscious Design BLOG Posts
Chair ergonomics are key to the health and productivity of people everywhere. Understanding ergonomics allows us to create better products.
Read More »
Packaging design is important for every product. It creates an experience, opportunity to educate your customer, and is a sales tool.
Read More »
Ergonomics matters, greatly. It's spoken about by many people, all over the world. And yet, I find myself still coming across products where ergonomics were not factored into its design enough.
Read More »