The official definition of design thinking explains it as a non-linear, iterative process that teams use to understand users, challenge assumptions, redefine problems and create innovative solutions to prototype and test.
That is a mouthful and was most likely created by someone who is experienced in its practice but not as polished when it comes to communicating ideas.
Before we can dive into how Design Thinking can be integrated into your marketing strategy, we need to gain a deep understanding of what it is.
The definition above uses several terms that we are familiar with, so gaining a basic understanding of this concept will not be difficult. In more simple terms, design thinking is a way for a team, who is creating a product, to look at the entire picture of a project before moving forward.
It allows them to understand who they are creating this product for and identify what issues they may need to overcome along the way. It is also a way to propose solutions that are developed enough to be tested but not so far along that they cannot make changes.
Why Is Design Thinking Important?
Design Thinking has been leveraged by the world's most innovative brands such as Google, Apple, and Airbnb. It is a critical practice because it provides teams such as developers with a process that allows them to create solutions that will best serve the end-user.
It also allows them to think outside the box and produce solutions that have never been tried before but have a high chance of succeeding because of the research they have conducted. The process that is Design Thinking can be broken down into five key phases: Empathize, Define, Ideate, Prototype, and Test.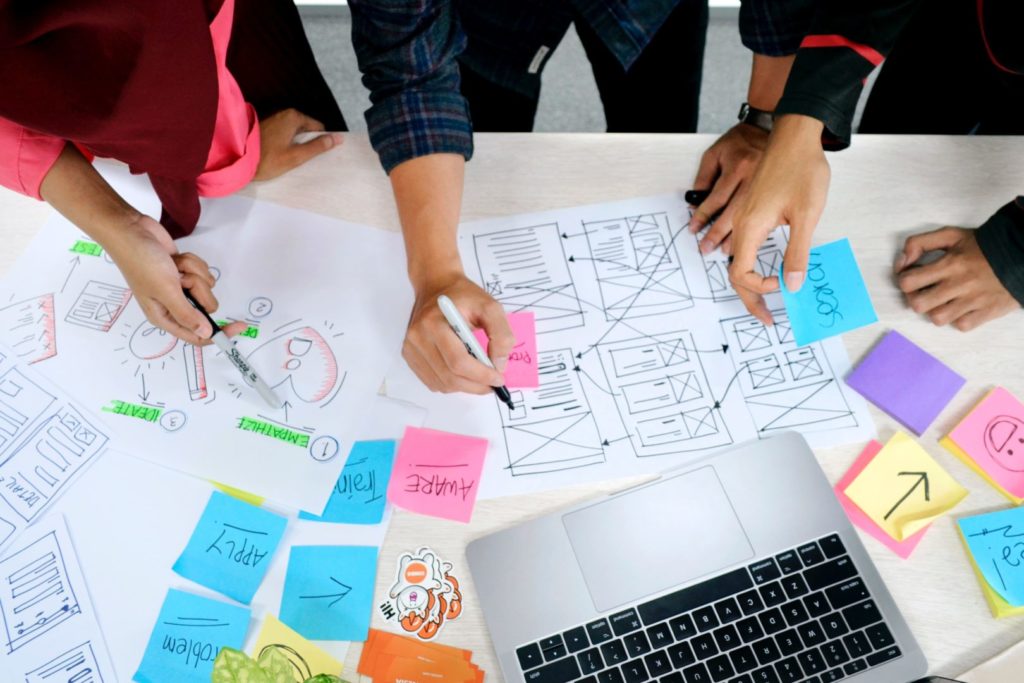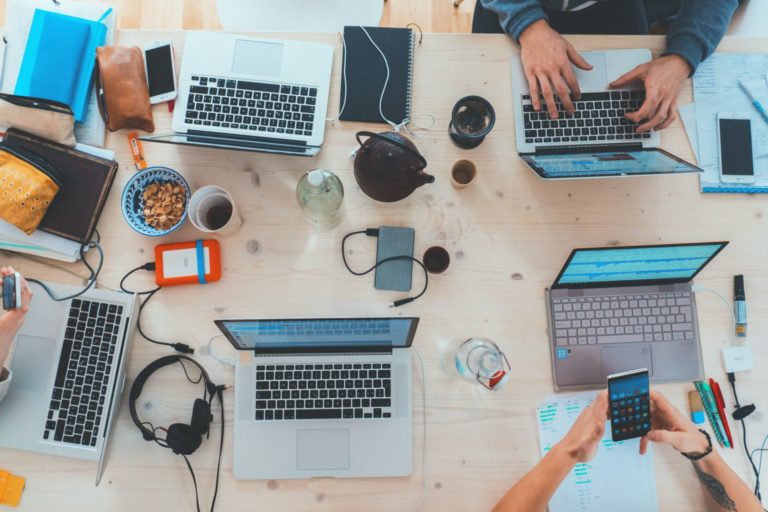 Empathy is defined as the ability to understand and share the feelings of another. For example, if your best friend loses their job, you are able to understand the pain they are going through even if you have never been laid off yourself.
That is practicing empathy. In terms of Design Thinking, this is the stage where you commit to gaining a deep understanding of the problem you are trying to solve.
This can be done by conducting user research. Remember, the product you end up creating must solve a significant issue and be relatively easy to use. Your research should focus on understanding what pain points the user is experiencing and what they would like your solution to include. This is key because it allows you to set aside your assumptions and understand what the real issues are.
For example, let's say you are redesigning a website for a global brand. You may assume that the reason visitor activity is low is that the user is not interested in the products they are viewing.
However, once you actually interview the user, you learn that they find the website to be difficult to navigate. You may also learn additional facts such as the pages are slow to load or that they contain multiple dead links that don't lead anywhere. Now you understand what needs to be fixed in order to develop a successful new website.
Once you have gathered your information from stage one, you must review it and define the core problems that need to be solved. This is where you layout your problem statements, which define the issue at hand and detail the gap between where you are now and where you need to get to.
Going back to the example we listed above, one of your core problems is that users are currently being sent to a website that is difficult to navigate and produces a poor, frustrating user experience.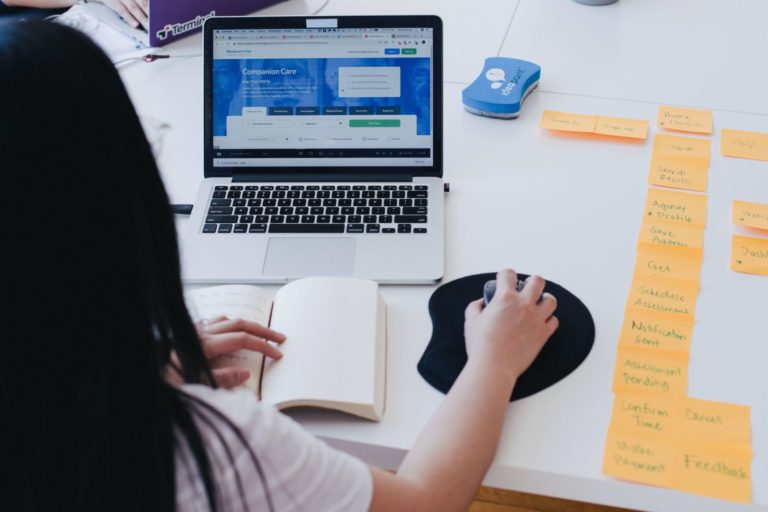 In some cases, it is helpful to develop personas to remember who you are solving these core problems for. Personas are semi-fictional profiles of the types of people who will be using your finished product. As you develop your product, you will want to refer back to these personas when making decisions.
For example, if your persona describes someone who is in a rush, you may decide to make key pieces of information easy to find at the top of the page, instead of placing them into a slider below the scroll.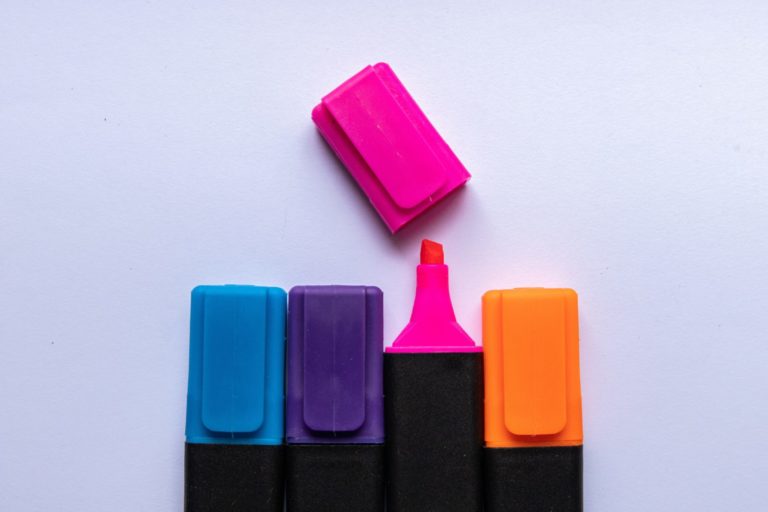 This is the stage where you begin to develop your ideas on how to solve your core problems. This is where you can review the information you have gathered, look at the entire picture, and propose ideas that may be considered "outside the box".
In other terms, this is where you can propose innovative and alternative ideas that will not only solve your problem but provide a long-term solution that will leave the end-user impressed and satisfied.
This is the stage where the world's most innovative brands begin to develop products that set them apart from the competition.
When presented with a core problem, there is usually an easy way to fix it. For example, if people find your website confusing, you can remove pages and words so there is less content for them to go through. While this may solve part of the problem in the short term, the end-user is still going to be dissatisfied with your site because now it doesn't include what they are looking for.
As a developer working their way through this process, it's your job to find a way to redesign your website so it is easier to use, contains the same amount of key information, and provides a positive experience that encourages the user not to navigate over to the competitors' website.
This is the stage where you begin to experiment with different ways to solve your core problems using the innovative ideas you produced in phase three. This allows you to get creative and implement alternative solutions with minimal risk.
If an idea fails in this stage, it will not be seen by the end-user and therefore can be dismissed quickly. If one of your groundbreaking ideas is successful you can point to the prototype as proof that it works. This will be helpful when trying to get your project stakeholders to sign off on implementing the idea into the final version.
In terms of a website, a prototype can start as a series of wireframes or a mock-up design. This allows the client and other stakeholders to gain a clear idea of where you are going with your thought process and what the end result may look like. You may also implement these changes into a staging version of your website that is not able to be seen by the public. The benefit being that the stakeholders can see your ideas in action and test them out for themselves. However, you only want to enter this phase after your initial wireframes have been approved. You will want to avoid spending time and resources on developing a staging site only to be told that you have to go back to the beginning.
In this stage, you as well as the key stakeholders will test the prototype and record their findings. It is important to understand that you will most likely conduct several tests before launching your final product. This is because testing often reveals new problems that you have to go back and try and solve. The testing stage is also where innovative ideas come to die simply because they don't actually work when put to the test.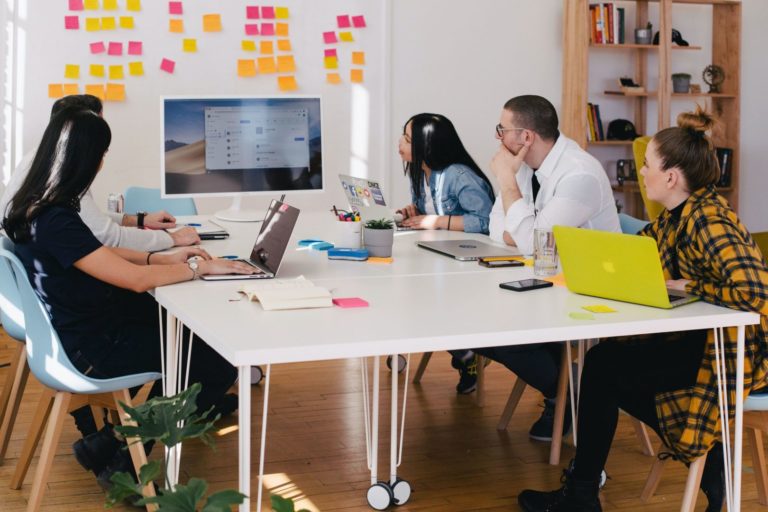 Testing a new website can take weeks because of the back and forth it causes between the development team and the stakeholders who need to approve it. Commonly, a stakeholder may approve a prototype in stage 4 only to change their mind in stage 5. It is also common that certain high-level stakeholders are not consulted until the final testing stage. In some cases, this results in ideas that were originally approved to be vetoed by someone who is seeing the site for the first time.
It is key to underscore the importance of internal testing before turning your product over to the stakeholders to review. This is mainly because there will be certain parts of your product that need to work but only someone with your background knows how to test it properly. You also want to fix any obvious errors to avoid damaging your reputation. When a product is turned over to a stakeholder for review, their feedback should be centered around design and functionality. They should not be catching errors and mistakes such as typos or dead links.
What Tools Are Needed For Design Thinking?
As you can see in the example explained in the steps above, design thinking involves multiple teams working on the same project. Therefore, the first tool you will need before using this strategy is project management software. These tools ensure everyone working on a project is on the same page. You start by inserting the various tasks that need to be completed for each phase of the project. Then you assign each task a due date and someone to be responsible for it. Popular project management platforms include Asana, JIRA, and Basecamp.
Additional tools will be based on the type of graphic design that is needed for your project. This may include web design tools such as Adobe Photoshop, Figma, Sketch, or Marvel. If your product is web-based, you will need to look into what programs are needed to host your digital asset and what tools your team needs to make the necessary updates and additions. Lastly, you will need a communication platform such as Slack, that allows your team to quickly send messages and share documents without having to bother with e-mails.
How Much Does Design Thinking Cost?
It is difficult to put a specific price tag on how much a design thinking process will cost because it depends on several variables. However, as a business owner, you can list out these variables to gain a sense of how much budget needs to be allocated to different areas. First, you need to determine how many different departments are involved in this project. Then, you need to consult with those department heads to understand how many different team members will be needed to complete the deliverables you had in mind.
Once you determine the resources you need, you will have to calculate the tools they will need to begin working on the project. Some of the tools listed above such as Adobe and Slack may already be in place. However, if your team is not usually working on projects of this magnitude you may need to purchase a project management software or upgrade the one you currently have. It is also important to identify if you will need to leverage the skills of someone outside of your company for this project such as a copywriter or graphic designer.
When considering the cost of implementing a design thinking process, it may be worth trying to calculate the cost of not doing it. For example, if this upcoming project has the chance to push your company to the next level, what does that mean in terms of profits? It may be worth shelling out the cash upfront for additional staff and tools if the result is a long-term increase in growth and profits.
How Do You Hire A Design thinking Team?
As you consider the cost of ramping up your team for your next project, you may want to consider outsourcing the bulk of the process to an agency with a proven track record. Remember, this project may be a top priority now, but what happens when it is over?
Will you have enough work for those people that you hired? Furthermore, what happens to the work your team was supposed to be doing before you pulled them into this new project.
The Peterman Firm specializes in conscious product development and has been implementing its own process on behalf of emerging brands for years. The Peterman Method™ is a type of design thinking process that focuses on each of the stages we outlined before and even includes an additional step to cover profits.
Our goal is to provide you with the knowledge, advice, and resources your companies need to harness the power of design thinking without exploding your budget or making costly mistakes along the way.
This proven Peterman Method™ process is broken into seven equally important steps:
Legacy and Impact

Feasibility and Roadmapping

Design

Marketing

Launch

Profit
To learn more about each of these steps and how they would apply to your next project we invite you to visit our official website and click the 'Let's Talk' button in the right-hand corner to schedule a free introductory call. This will allow our team to present our full method, learn more about your brand and let you ask any questions you may have.
What is product development?
Learn about the Peterman Method and download your own copy
Related Design Thinking BLOG Posts
Want to know the Stages of Product Development? Here's a breakdown of the process concept to cashflow for product development.
Read More »
Supply chains are what make any product possible. While it may sound like something only used for large businesses, it is not. Every business has
Read More »
The product design process needs to change. The next evolution is using conscious product design and improve our world with every product.
Read More »