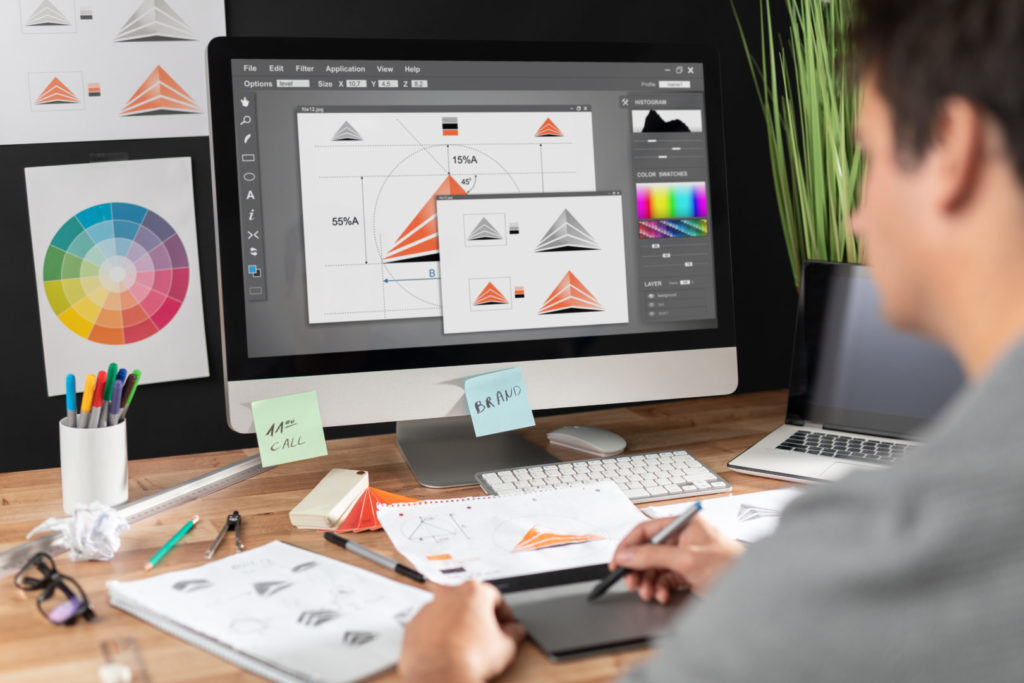 While you may have heard of Adobe Photoshop, or used LightRoom on your phone for editing photographs. At Peterman Design (and in fact, most design companies) you'll find that Adobe Illustrator is one of our tools of choice.
First released in 1987, Adobe Illustrator has always been the companion to Adobe Photoshop. Rather than being used for editing and changing photographs, it is designed for graphic designers, artists, and illustrators to create illustrations of all kinds.
Illustrator is the industry-standard software for artists and designers, and helps us to create artwork of all kinds – from mobile app logos to giant billboards, and everything in between.
What Is Adobe Illustrator?
Illustrator allows designers and artists to create a huge range of images, for all platforms. Depending on what you're hoping to accomplish with your art, it's typically the designer's tool of choice.
The same can be said of the way it allows us to manipulate text. It turns typography into the kind of visual art that makes stunning logos and letter-based art.
We use Adobe Illustrator to make the best are at any scale. It saves and opens vector files, which scale as much as you want without any pixelation. You've probably noticed how many images out there pixelate when you make them too big, or even too small. This is because image formats, like jpg for example, only look good at one resolution.
Vector formats allow you to scale up or down, without losing any quality in the image. Because of this, a single file can scale from mobile to TV screen and not pixelate. Essentially, it allows you to see exactly what you're going to get, no matter where you want to display the image.
How Much Does Adobe Illustrator Cost?
Adobe Illustrator is available for a free trial from Adobe. After that, there is a range of subscription options.
If you are an individual, you have the choice of:
Annual plan, paid monthly — US$20.99/mo
Annual plan, prepaid — US$239.88/yr.
Monthly plan — US$31.49/mo
Or you can opt to subscribe to Adobe Creative Cloud, which gives you the full range of 20+ Adobe applications:
Annual plan, paid monthly — US$52.99/mo
Annual plan, prepaid — US$599.88/yr.
Monthly plan — US$79.49/mo
Adobe also offers various subscription offers for businesses, students, and teachers.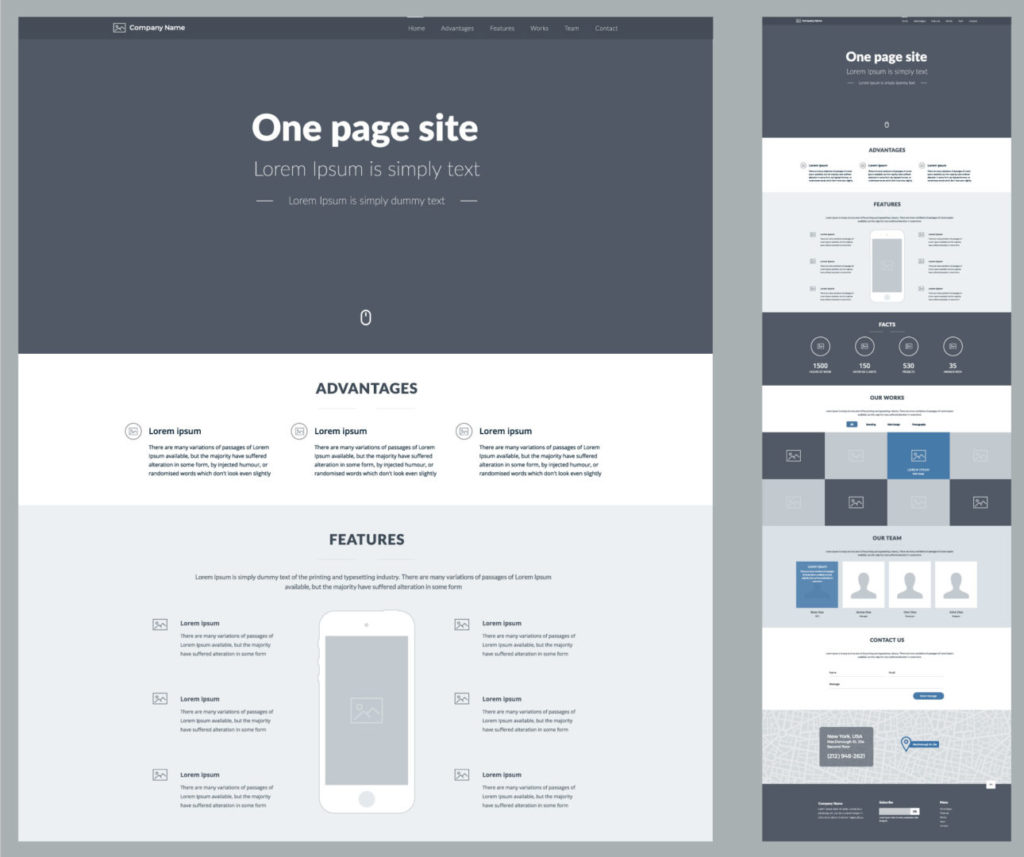 When Is Adobe Illustrator Used In The Design Process?
In the design process, Adobe Illustrator is used across the board in the design process. By design process here, we mean in creating things.
In your branding, Adobe Illustrator allows us to make logos, icons, website mockups, and all digital assets.
However, if you're looking to design a physical product, Illustrator also allows us to create 2D CAD designs that can then be turned into physical products.
Conclusion
Thanks to the flexibility of vector graphics, Illustrator is a favorite tool of the design world. Your inspiration can't be limited by the tools you use, which is why there are so many! This program allows us to make tiny little tweaks to graphics, from changes in color to altering the scale. Because it works in vectors, we can do it without having to begin the process all over again.
Typically we'll use Illustrator and Photoshop together. This is a great option as it means that each application can do what it's designed to do. Because of this, we're able to bring your visions to life!