We want you to think about McDonald's for a moment, and their branding.
Now, this isn't to turn a nose up to the quality of burgers, fries, nuggets, and all the available menu items. Still, it's safe to say that McDonald's doesn't offer the highest quality food – or even fast food – on the market.
But McDonald's is more powerful than Caesar or Napoleon could have ever dreamed of. A single franchise earns in a year what most people make in a lifetime.
Even though there are tons of tastier options on the market, McDonald's probably will continue to remain on top of the fast-food chain (pun fully intended).
There's a straightforward answer consisting of two words: branding power.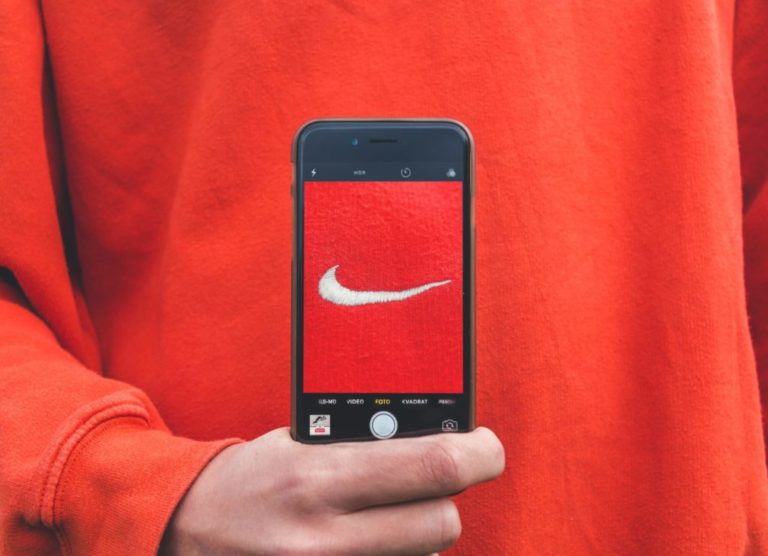 You don't buy McDonald's because the burgers are impeccably made by a 5-star chef. Just like you don't buy Kleenex because there couldn't be better tissue on the market. These brands have honed into a distinct consumer experience where someone is essentially guided into purchasing their products.
Need a quick and easy dinner on the go? There's sure to be nearby golden arches.
Have a runny nose? Let's go out and get some Kleenex.
We're conditioned to associate those brands with a desire, feeling, or state of mind. Through effective marketing, advertising, and business modeling, these powerhouses have established dominant brands.
Every word or image used to communicate these messages is carefully crafted with branding in mind. The same can be said for positioning the ads, such as when and where you see their commercials. At its most impeccable, branding establishes a marketing stronghold for enough generations to span an endless array of lifetimes.
We even see this with something like a musical act. Ozzy Osbourne can still tour and make money despite his age and deteriorating vocal skills, for instance. He – and his marketing people – have crafted a seemingly immortal, unflappable brand.
This image entices loyalty from paying audiences who want to hear authentic rock and roll. With all these grand sweeping statements being put out there, is it possible to extract a precise definition of branding?
What is the definition of branding?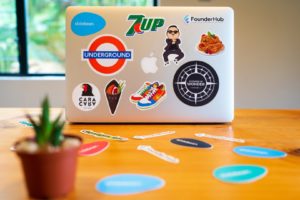 The broader discussion about branding during the introduction was done to offer general ideas of the term's essence. But what if someone were to ask for a precise definition?
Providing a hard-fast meaning of branding can be tricky, given the plethora of moving parts.
In the most simplified terms, branding incorporates research, development, and application of traits, characteristics, and features that can be linked to your products and services. It's ongoing, necessitating your company's finger being on the pulse of its targeted consumer-base and market space.
It shouldn't come as much of a surprise that branding is pivotal to ANY business, big or small. Though, do we genuinely understand the distinct reasons why?
Why is branding important?
Calling branding "important" is akin to calling the grass green or the sky blue. There are far too many reasons for this level of value—all of which could span a 5,000-page novel.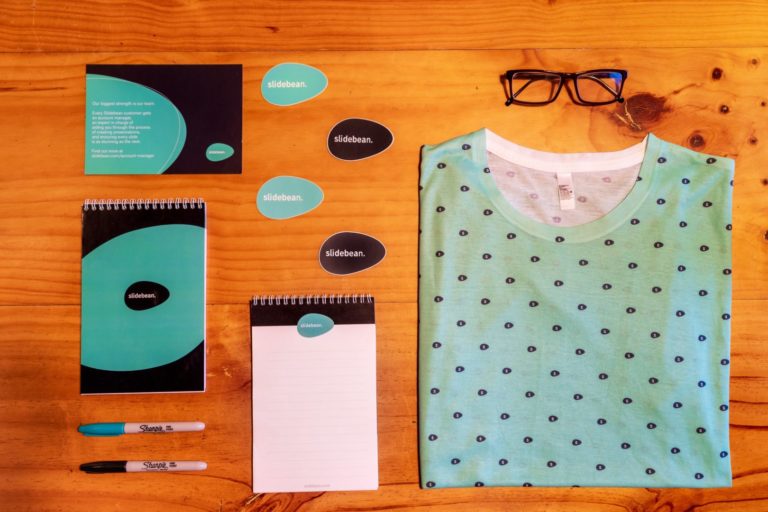 Fortunately, we've put together a more succinct list of reasons that encompasses why branding is so integral to your company's lasting success:
Dominant Branding Dictates Consumer Behavior
Consumers – for the most part – buy from the most well-known brands.

Consumers buy brands that share their beliefs and values. In fact, 83% of consumers are more loyal to these brands.

Furthermore, 21% of shoppers made purchasing decisions based on positive feelings toward a given brand.
A Sound Branding Strategy Gives Company's an Identity
When all customers have is a product or service, they'll only think of those objects—forgetting about the company that sold them.

Branding gives an identity to those products and services, so customers can connect and interact with the company.
Successful Branding Turns a Business into an Unforgettable Entity
Your branding puts a face to a name, differentiating your organization on every medium (e.g., website, social media, print, TV, radio).
Excellent Branding Shapes Captivating Advertising and Marketing Campaigns
If your brand has genuine power, putting together successful promotional campaigns becomes far more seamless because you'll always have a starting point.

You can execute memorable marketing/advertising because people already associate emotions and experiences with your brand.
Savvy Branding Adds an Extra Boost to Employee Morale
Your branding strategy shouldn't begin and end with consumer perception. Attracting hardworking, productive employees necessitates crafting a viable workplace image where people feel proud, safe, and accomplished.
Sound Branding Boosts Your Business's Marketplace Viability
Successfully establishing your branding aids substantially in generating future business.

This is conducive to heightened industry leverage, opening your company to varying investment opportunities due to its marketplace stronghold.
This list should convince you of branding's unparalleled value to your organization. Unfortunately, it's not a simple matter of deciding that it's time to craft a transcendent brand image. You must consider multitudes of factors, starting with budgeting.
How much does branding cost?
Pricing is a complicated topic when it comes to branding. After all, it's not like we're discussing printer ink, laptops, desks, materials for goods, and other more concrete expenses.
Really, what you end up paying for branding should fall in line with the kind of business you're running. We generally work alongside startups and smaller companies, so that's how we'll direct our answers.
If you want to forego the cost of paying for an agency, and think it would make sense to hire an in-house marketer to shape your branding, the average price is $250,000 per year. Sure, you could pay a fresh-faced graduate a more entry-level salary to handle your branding duties—but you get what you pay for.
Alternatively, you can align with a branding agency that charges around $100-$600 per hour for creative and strategic services. These costs include forming ideas and concepts for the following components:
Company name

Tag line

Brand positioning

Brand story

Messaging
Altogether, these costs will add up to anywhere between $1,000 and $20,000 working with smaller firms. Due to the permanence and strategic nature of branding services, there are usually tons of revisions, leading to a heightened price.
We want you to consider the impact of paying too little for branding can have on your business:
Remember that poor designs, amateurishly executed marketing, and clunky ad copy sends a message to customers that your brand is 2nd or 3rd rate. By failing to invest enough into this process, you'll leave yourself open to these pitfalls.
Conversely, if you do the research and the math, maximizing your branding budget can provide a tremendous return on your investment.
More specifically, if you pay $5,000 for branding, and make a $40,000 profit, the service may as well be free. Now that we've discussed the "elephant in the room" that is pricing and budget, it's vital to ask what encompasses the process of branding?
The branding process requires the 6 following steps to give your company the best chance for successful execution.
1.Knowing Your Target Audience
Putting together a fruitful branding strategy requires your knowledge of who your product serves. You also need to understand the profile of your ideal customer.
2. Crafting Your Mission Statement
What is your "why?" as a business. More specifically, what is the purpose of your company, products, or services? Your mission statement is the most critical factor in shaping your logo, tagline, imagery, and voice.
Here are some of the better mission statements employed by credible brands to give you some inspiration.
3. Pinpointing What Makes Your Business Unique
Knowing what separates your company from your rivals is the only way to put forth a profitable branding strategy. Think about the values, benefits, and qualities that can't be imitated by anyone else in your industry. In other words, how do your products or services positively impact your customer's lives?
4. Putting Together Your Visual Components
Your visual assets consist of the following components (and more):
Logo

Color palette

Typography

Iconography
To ensure that everything is cohesive and connected, create a style guide that helps maintain brand continuity throughout these visual machinations.
5. Establishing a Distinct Brand Voice
Vocabulary choices, writing techniques, and speaking style used in your communications with your audience is your brand voice. It should be memorable, making a lasting impression with your audience.
We suggest mastering a highly engaging and enticing voice. This way, your customers will enjoy your messaging, whether through social media, blogs, videos, or email updates, etc.
6. Connecting the Dots
From here, it's time to put your branding to work. It should be evident, no matter where customers interact with your organization, such as:
With all these steps in the branding process being outlined and explained, it's fair to ponder over execution.
How do you hire the right service?
Hiring a branding agency or firm (such as the Peterman Design Firm) is a mere matter of visiting a company's website and filling out a contact form.
It wouldn't be in good faith to act like we're the only option out there. Your company must perform research to find out if matters such as pricing, vision, and methodology align with agencies.
A website such as Design Directory gives you a comprehensive list of the best design firm and creative agencies. For the most part, the listed companies will handle branding services since it's such a significant aspect of design and creative direction.
You can also perform a Google search for the best branding agencies. Sadly, you might find that those companies aren't budget-friendly, given their notoriety. If you're to land on your ideal branding firm, you must perform due diligence. Meaning that you should investigate the pricing, potential return on your investment, and research customer feedback online.
How does branding fit into marketing and business development?
Marketing is all about business promotion and all the facets involved in the process, such as SEO, social media, PPC, mobile, and traditional methods.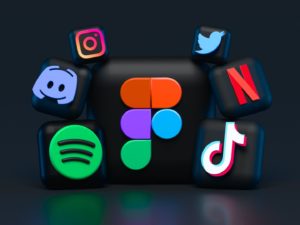 Whereas business development involves seeking out strategic opportunities through the fostering of partnerships or other commercial relationships, for instance. It might also include identifying new markets for your products or services.
Branding is something that connects the dots of these two core elements of your organization. It's the overarching theme that should shape the decisions and directions of both marketing and business development.
To further elaborate, the most successful organizations ensure that all marketing and business development strategies are decisively "on brand."
Here's some context:
You likely wouldn't see Nike run television advertising during Man Versus Food. The show in question definitely attracts an audience—but it's about indulging in massive, unhealthy meals.
Nike is aligned with peak athletic performance. Being positioned so close to gluttony could damage the brand, even though the ads would reach tons of eyes. Alternatively, Nike is commonly advertised during sporting events, where the brand can be associated with high-performing athletes.
What tools are used for branding?
Here's a list of the top tools used to craft memorable brands:
When successfully executed with an eye-catching color scheme, logos can tell audiences everything they need to know at first glance.

Logos should be direct and evoke the desired response. They should just be enough to convey your brand identity in less than a second.
Typefaces bring emotional elements to your brand (e.g., softness, humor, strength).
This can add a more personalized touch to your branding. It is a more direct approach to landing sales conversions and boosting the return on your branding investment.

Email marketing is an ideal way to flex your brand's voice.
With over 3 billion active users, social media has proven to be a monumental tool that establishes brand identity, given the vast audience.
Brick and mortar stores are rarely the first experience a lead or prospect has with your brand anymore. Instead, it's now your website, which should be brimming with your branding strategy.

Websites should be designed in a way that honors your brand image. Visitors should know your identity after a browsing session because all brand elements (design, voice, logo, etc.) should be working harmoniously.
There are other branding tools, such as videos and images, that are undoubtedly vital. But the above suggestions are enough to help you hit the ground running.
Who and what provides the best branding?
Your best option for branding is selecting an agencies who has a focus on creating brands, such as Peterman Design Firm.
Branding is such a unique entity that requires 100% focus. When you treat it like one of a million moving parts, branding strategy can get lost in the shuffle. So, firms with specific expertise are going to offer the most value for your dollar.
Reputations speak for themselves. There's a wealth of information online about the quality of branding services.
We live in the information age. Take advantage of your access to consumer feedback. This will help you align with a branding partner that you can trust.
Final thoughts about branding strategy
When we hear about branding, a lot of the time, it seems like a buzzword that execs like to throw around to sound smart. That notion couldn't be anything further from the truth.
This blog's contents prove that your brand is the lifeblood of your business. Because of this, it will act as a differentiating factor that helps you stand out from your competitors.
Becoming a top branding agency
Related Conscious Design BLOG Posts
I'd like to go over a few things that you shouldn't do with your designer, unless you don't want to work with them of course.
Read More »
Edits can be confusing sometimes. Here are 5 things to remember when going through edits that will help you understand them.
Read More »
A firm (like the Peterman Firm) can grow with you because it will have a team.
Read More »