You might not have ever fully considered it, but industrial design is all around you.
In fact, industrial design is responsible for everything that you see, touch, and interact with that isn't wholly bespoke or unique.
As the force behind the industrial revolution, industrial design involves engineers and artists taking a concept and making it useful, replicable, and beautiful.
But what is industrial design, and how does it fit into a modern landscape?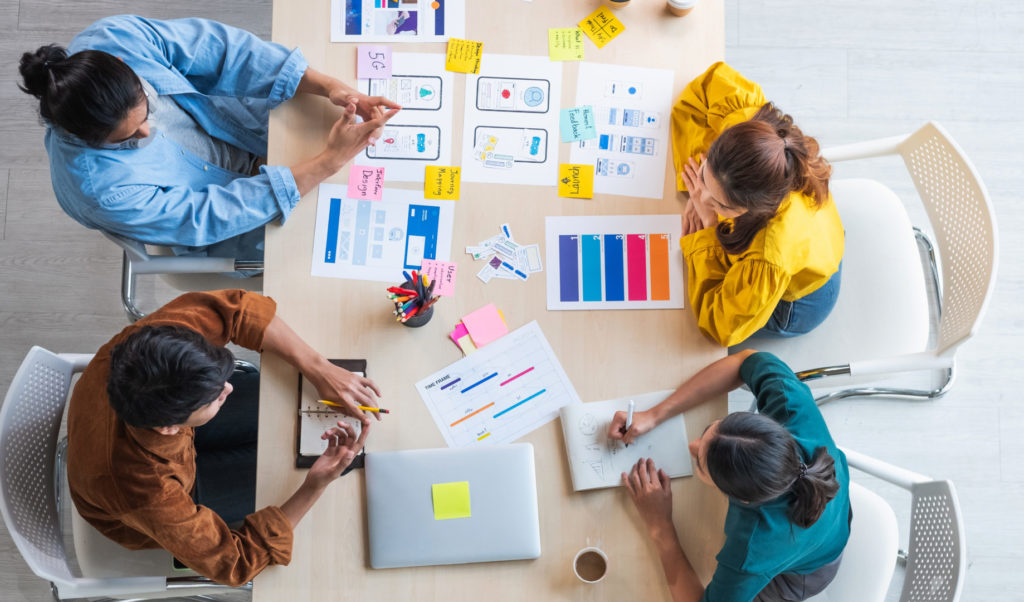 Industrial design and product design are disciplines that, in many cases, are easily interchangeable.
The purpose of industrial design is to take products and improve them.
Every piece of technology that gets updated is thanks to the efforts of an industrial designer. Every car upgrade, every improved ergonomic chair, every fresh new technology is thanks to the hard work of an industrial designer.
Similarly, product designers will build and construct things in the same way. It's the 21st century, so "product" is no longer used to describe just tangible things. Whether it's clothing or cookware, software or apps, a product designer has been involved in making the product work as well as possible.
Usually, an industrial designer working in the field of tangible things will have a specialized background in engineering. However, you'll often find that there isn't much of a difference in how people discuss product or industrial design.
Why is Industrial Design Important?
To put it into simple terms: do you want to make something that people will care about or not?
If the answer is no, then industrial design isn't for you, and you don't need to read the rest of this article.
If the answer is yes, then keep reading.
Industrial designers aren't just responsible for making usable products. They also design and work on form, function, and fit that allows people to have an emotional connection.
They incorporate aesthetics that are both pleasing to look at as well as suitable for the purpose.
An industrial designer has to look at the entire use of a product and create a world where people want it, will use it and will find it the best fit for their purpose.
So whatever you're looking at designing, it's fair to say that an industrial designer can take a good idea and turn it into an exceptional reality.
How much does Industrial Design cost?
"How much does industrial design cost?" is one of those tricky questions to answer. It's like asking how long a piece of string is, or how long you're going to live.
The short answer? It depends.
Hopefully, you'll have picked up from the intro that there is a wide range of uses for industrial design. The process is going to be completely different depending on whether or not you're building an airplane wing or an app.
It's also going to depend on what stage of the project you're at. Are you at the very beginning of your project, or are you looking for refinements and upgrades?
There are ways to reasonably envision how much a project is going to cost. A project which takes 10 hours is going to be cheaper than one which requires 2000 hours to complete. A rush job, where you need all of their attention and focus immediately, may cost more than something an industrial designer can plan around.
In general, you'll find that for most projects, a reputable designer will factor in the length of time the project is going to take, and multiply it by their hourly rate. They'll present an upfront outline of the process stages (more on that in a minute) and realistic expectations for delivery.
Remember the rule of the Golden Triangle: if you want something good and fast, it might not be as cheap as you were hoping. Be wary of anybody who confidently offers you a flat rate before having a full understanding of the project, product, or outcome.
What is the process of Industrial Design?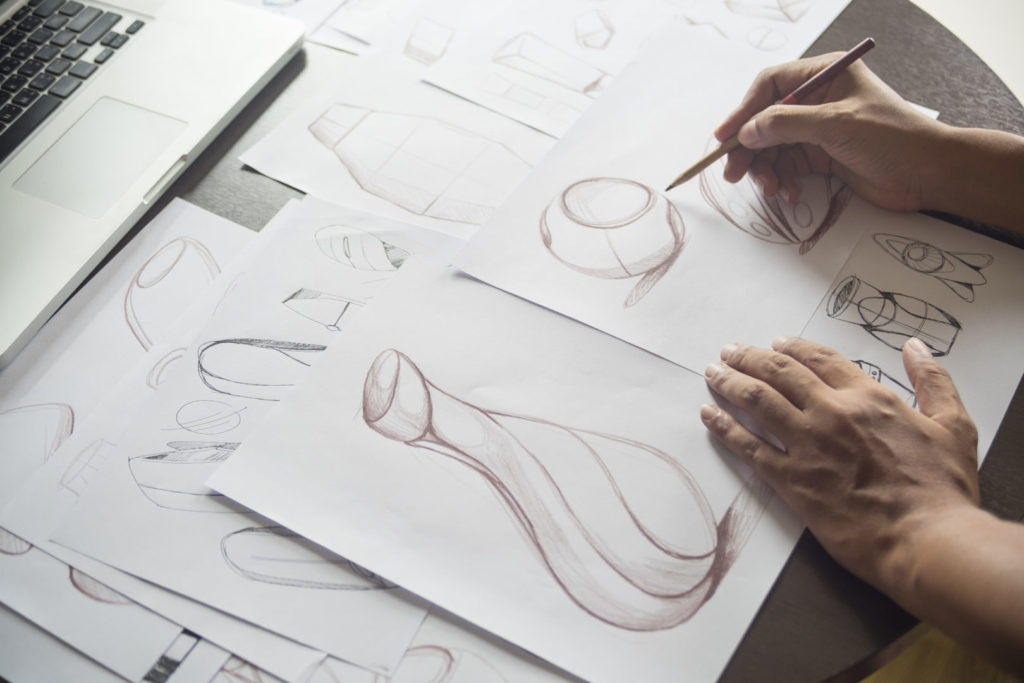 Roughly speaking, there are four stages of the industrial design process.
1. ANALYSIS
The analysis stage starts with asking the right questions and getting an excellent understanding of the basics.
It's essential to question every element's use and purpose to make something that is efficient, effective, and aesthetic.
In most cases, design thinking will approach your product through a series of questions to make sure that what they work on is in line with what you're trying to accomplish.
2. DESIGN CONCEPT
Once all of the necessary information has been collected, an industrial designer will synthesize this into visual concepts.
This might include sketches or mood boards, as well as 2D or 3D renderings.
Mainly they'll present what they're going to work on, which helps create a road map of where the design is going.
3. DEVELOPMENT
When the designs have been selected and agreed on, the options will be turned into one solid design concept.
This design concept will then be developed and constructed through 3D CAD.
The designers will factor in the materials, colors, and surface studies to define a final concept and prototype model.
4. IMPLEMENTATION
Once the prototype and engineering models have been handed over, the product design process ends.
Then you take the completed design definitions to help implement the product manufacturing.
How does Industrial Design fit into Product Development?
As we're providing quite a broad overview of an industrial designer's job, you might be wondering how industrial design fits into product development.
As the designer's job is to turn a series of product requirements into materials, components, and elements, industrial design fits in in the early stages of product development.
The use of visualizations and prototyping means that an industrial designer can peek into the finished product long before it is ready to go. So allow an industrial designer to get involved as early as possible, to give everybody the best amount of time to understand what is being produced concretely.
What tools are used for Industrial Design?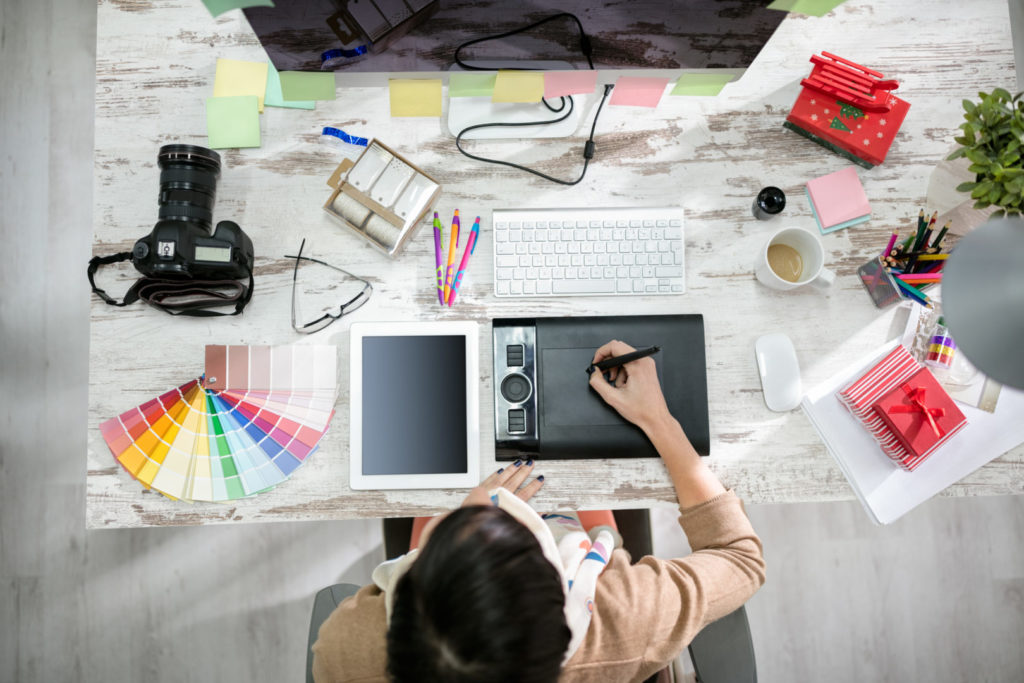 There are three main areas that industrial designers work in, and each requires specific tools and know-how.
Workshop Tools
If you're building a tangible product, you'll find that many industrial designers set out with traditional construction materials. This could be cardboard designs or simple wooden models that give you an understanding of what something looks like in the real world.
Making a physical model can also make a lot of digital rendering easier to accomplish later on.
CAD Tools
Computer-Aided Design software is essential for an industrial designer.
The specific platforms will depend on the product being made, and many industrial designers will be fluent in varying different software.
CAD software allows a designer to solve problems and explore varying design and engineering aspects to create sharper, more precise models.
Prototyping Tools
These could be laser cutting, 3D printing, or digital prototyping technologies to translate the digital product once again into something tangible.
How do you hire Industrial Designers?
We're hoping that you understand that to do a good job, an industrial designer is highly skilled across a wide range of skills.
An excellent industrial designer must have a solid grasp of a wide range of skills and processes. They need to fully understand the product development process.
This also means that it's vital to get the best designer for your budget. The internet has made people readily available, but it's worth checking the designer's expertise and interests before you even start working with them.
How to find the best industrial design
Like many things, you can find an industrial designer by Googling it.
But also, you might find that it's too easy. If you're feeling overwhelmed by your choices, take a look at specialists in the field. DesignDirectory is a great option for narrowing down your potential prospects.
Here at Peterman Design Firm, we will work with you to create a process of design and implementation that you're comfortable with, and that serves your needs correctly. Let us help make your product a reality.