Product development processes are often complex, especially when it comes to designing products that require complicated manufacturing processes. So, it means you need the best design tool that would not only make the design process easy but also simple. You need a tool that can create manufacturing documentation, models, and even photorealistic models conveniently and fast. SolidWorks is one such industrial design software. If you've always wanted to learn more about SolidWorks, one of the best design tools out there, we'll walk you through the details in this post.
SolidWorks is a popular design tool, mostly used in industrial design processes.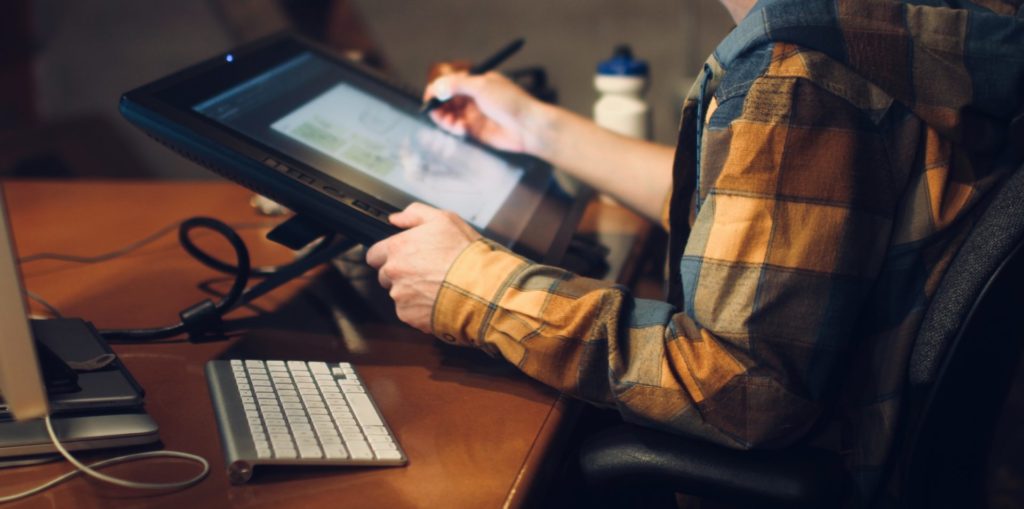 Developers of SolidWorks have always had one mission in mind: To make computer-aided design accessible to millions of industrial product designers and developers around the world. Over the years, SolidWorks has improved every part of the design process. The ease-of-use this tool has explains why designers and engineers consistently rank it as a top choice.
You can also refer to it as modeling software used to turn ideas into 3D models. The primary focus of using SolidWorks is to come up with a design model, often starting with a 2-D sketch. Even more importantly, SolidWorks employs a computer-aided design (CAD) approach to give photorealistic design outputs in a 3-D design environment.
With SolidWorks, product designers can do the following:
Create and simulate product modes in a 3D-design environment. It has features such as SolidWorks 3D, Drafter, 3D sculptor, and 3D creator. As a cloud-based 3D experience design tool, SolidWorks makes it possible to create, and collaborate in real-time.
With the design tool, you can develop products with speed, precision, and great convenience.
Create drawings in 2D because SolidWorks features a 2D drafting functionality.
Undertake industrial product design that requires 3D model animation. SolidWorks has a 3D library file where you can access or store your designs.
You can estimate the cost of design output using SolidWorks.
SolidWorks is a key tool in our toolbox as it bridges the gap between concept sketches and production ready files. It can do the 3D modeling as well as create production documentation that will let your product become a reality.
How Much Does SolidWorks cost?
SolidWorks is not a free design tool. To use it, you can either get a trial version or a one-off license with an annual software subscription. To purchase the tool, you can get it directly from the manufacture's website by asking for a quote or from a certified reseller. There may not be a reseller physically located in every city, however most can service any part of the US.
Now, on the price of SolidWorks. It comes in different packages namely, commercial, research, student edition, startups, and entrepreneurs' packages.
The cost of SolidWorks Standard, which is $3,995, remains the same since its launch in 1996. However, the base price excludes $1,295 that includes SolidWorks technical support and an annual software subscription. It means if you're buying the design tool for the first time plus a full year subscription, you pay $5,290.
There are several package options you can add onto your purchase. These include things like technical support, knowledgebase, access to discussion forums, and service request. You can also get the next annual SolidWorks release, Service Packs, and access to a customer portal. A few less used options include performance reports about the software.
When Is SolidWorks Used in the Design and Development Process?
SolidWorks has become an indispensable tool in product development and design processes. It is especially useful in 2D or 3D modeling. In the 3D design process, you can perform functions such as beveling, extrusion, and more.
Moreover, product designers can use SolidWorks to draw images from scratch and even animate three-dimensional designs. It's noteworthy that the design tool does not only create models of design ideas but also create product assemblies. SolidWorks run on Windows OS with at least 16GB RAM and 3.3 GHz processor.
Developing Smart Products
What does it take to develop a smart product?
Learn about mechanical engineering in product development.
Related Conscious Design BLOG Posts
These top 5 issues are avoidable. Keep them in mind when looking for a developer or designer to save you time and money.
Read More »
As someone who supports 3D printing as an amazing tool with vast applications across nearly every industry, I also find that its use as a buzzword has not been entirely beneficial…
Read More »
Draftsight is a CAD tool and alternative to AutoCAD by some. We are well versed in it's use and can use if our clients require it.
Read More »