When it comes to creating useful products, it takes a vast amount of expertise and experience. Taking an idea and making it real can involve many experts. Electrical engineering a vital component for many design projects.
But what is electrical engineering, and how does it fit into the design process?
What is Electrical Engineering?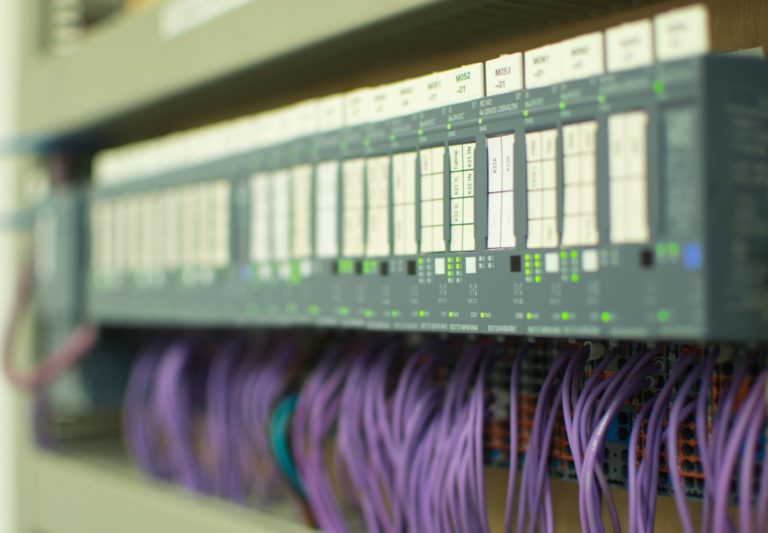 As you might have guessed from the name, electrical engineers focus on producing electrical products and systems. It's distinct from electronics engineering mainly because of the scale. While some engineers can do both, this isn't typical. An electronics engineer will focus on small, electronic circuits, while an electrical engineer looks at larger-scale production concerns.
In general, electrical engineering is one part of a larger project team, where they'll work to meet the project's requirements and the client. The engineer will often take part in researching potential solutions for electrical needs and designing efficient systems and components.
Electrical engineers straddle the line of prototypes and working on-site, as they'll translate drawings, models, and prototypes into real-world scenarios. They are also responsible for recording and analyzing any useful data and certifying and maintaining machinery.
What Are the Stages of Electrical Engineering?
An electrical engineer designer will typically be involved through the entire product development cycle. The Peterman Method is our internal process to create viable solutions.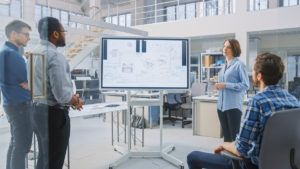 Depending on the phase, the electrical engineer will perform different tasks over the development cycle. We'll cover these in brief here.
The electrical engineer is responsible for ensuring the electrical side of the product is eco-friendly. With electronics, this ranges from design to supply chains.
A lot of problem solving goes into this phase. Focus is on ensuring the product remains eco-conscious through end of life. Of course, there are other impacts, such as on the user, safety regulations, and more.
2. Feasibility & Roadmapping
Typically, the problem will be a vague definition that needs to be assessed and researched. They must prove the viability and the feasibility of completing the project in specific ways.
Viability highlights that there is a demand or value in doing the electrics a certain way
Feasibility will explore the possibility that it can be execute
Ultimately, the idea will then move onto the next step.
Once the idea is determined as feasible and a roadmap created, it's time for the electrical engineer to create design solutions. They will create various models that meet the requirements of the project and the expectations of the client. From mathematical and physical equations to sketches and simple drawings, a range of designs are generated.
Once the concepts are edited and evaluated, the most robust concept will then be selected.
Now that the high-level designs are complete, the detailed engineering begins. Prototyping is a strong part of this. What solutions actually work as designed? Planning now must answer the question: how does the electrical engineer complete their project? Effective planning is a case of project planning the people, tasks, budget requirements, and timelines.
The engineer will have project management information and proofs-of-concept drawings that prove a project can be done within the specified time limits. For an electrical engineer, a crucial aspect is the system engineering diagram.
The system engineering diagram shows how smaller systems create the overall solution and establish necessary inputs and outputs for modules.
Once a model has gone into development, the engineer will build all the needed information and documentation. This can include:
Schematics
Drawings
Source code
Any required measurements
There should be a clear line between the development and the stated needs of the project. Once in a million years, the development stage will work the first time. So, it is expected that this stage will be an iterative process.
Designers will design, test, problem-solve, and redesign. Development usually happens closer to the project's deadline (or the electrics part of a broader project). Often, testing and problem-solving, or debugging, are happening alongside the design process. This means that issues can be picked up as quickly as possible and allows for faster progress overall – without being held up by one specific issue.
An electrical engineer will run a wide range of tests to ensure that there is an acceptable amount of "proof" behind the idea. The prototype must behave as expected, without any unforeseen glitches.
By the end of the phase, the engineer will have the design and all specifications for building a working prototype. Typically, specifications will detail everything down to the unit – whether that's 62 Hz, a completion time of 7 days, or a size measurement.
What Tools are Used for Electrical Engineering?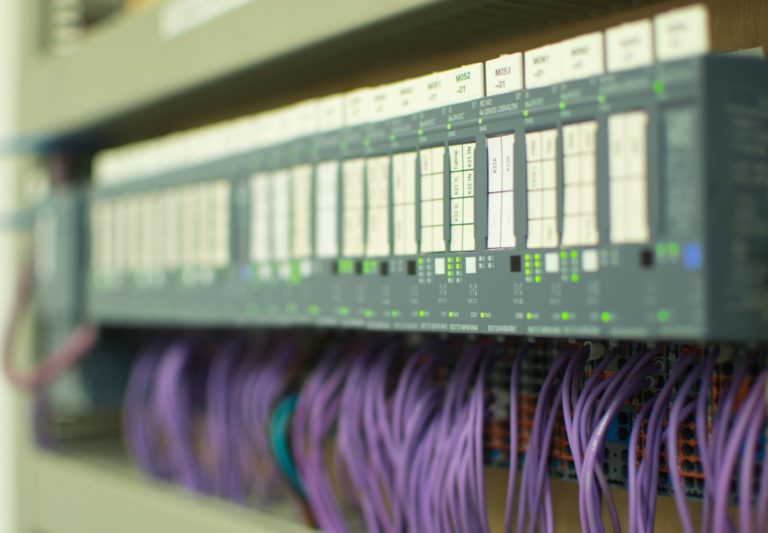 As with other designers, an electrical engineer will use a range of software and tools. They need to identify issues and create prototypes that fit the brief. This comes in the form of project management software, like Asana, SolidWorks, and AutoCAD, and even the Adobe suite.
Not all engineers will use all software, but many will have experience with Adobe suite, 2D & 3D CAD, and prototyping equipment. We use a wide range of tools at Peterman Design Firm to create high spec plans and prototypes.
It's also essential for the electrical engineer designer to work alongside their team members. So many designers are comfortable with project management software and the design and manufacturing phases.
How do you hire Electrical Engineering?
When it comes to finding a designer skilled in electrical engineering, it's crucial to find designers you can trust. You also need someone who can provide the results that you need.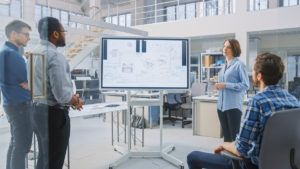 At Peterman Design Firm, we use reliable and talented electrical engineers and designers. They keep up with our demanding and rigorous schedules and will consistently deliver high-quality products on time.
Sites such as Core77 Design Directory allow you to filter the expertise of designers and engineers. It can be a great place to start as you can look at their past work and clients to get a feel for them.
If you decide to go this route, we strongly recommend reading reviews and asking for testimonials from happy clients. You want to ensure that you're getting the right person for the job. Just keep in mind, some firms don't ever share their client list, here at the Peterman Firm we show case a few, but most are kept behind iron clad NDA's.
How do I Find a Good Electrical Engineer?
Typically, you will pay more for a more experienced designer. So, you'll find that your budget usually defines the best electrical engineer designer you can hire.
A more specific question is: how do I find the right electrical engineer for my project? After all, the best electrical engineer designer for your project will be one who has the experience and an interest in your specific niche.
How Much Does Electrical Engineering cost?
This is an impossible question to answer. However, it's worth bearing in mind that to understand the rates for an electrical engineer, you should know:
The designer's credentials
Their experience
How they work, and how well they can detail their process to you
You can rely on us to bring the right talent to your project and turn your ideas into a reality. Our team of engineers have the experience and support to ensure your project is complete on time and on budget.
Create 1 of 3 types of briefs NOW
Learn about Smart Product Development
What it takes to develop a smart product
Related Conscious Design BLOG Posts
In the first article of this series, I talked about what the first steps to developing an electric airplane would be, following the Peterman Method™. Now, I'd like to talk through the next step, design. While design and engineering are intertwined in my mind, I'm going to break up talking about both because there is a lot that happens, and we all read in a linear way. I'll be touching on the highlights of our process as we go through developing our electric plane. Let's start with concept development, the "fun" part where we get to allow our imagination and creativity to soar to new heights.
Read More »
When it comes to creating useful products, it takes a vast amount of expertise and experience. Taking an idea and making it real can involve many experts. Electrical engineering a vital component for many design projects.
Read More »
Here in this first step we also must know our clients why. This is something we want to ensure is strongly in place and aligns with ours. We look for clients who are aligned with making the world a better place and improving the human condition.
Read More »